Discussion Starter
·
#1
·
Well, I purchased an '01 Impala LS today. It is a replacement for an '03 Monte Carlo SS I've been driving as a winter beater for the past 3 years. I can't seem to stay away from the 3800's. The MCSS had seen better days. My mom was the original owner and the car ran perfectly, needing very minimal maintenance over the past 14 years. Unfortunately, the body was falling apart and this Impala came around. I couldn't turn it down, as it fit all my needs for a more than reasonable price.
This car will be more of a daily driver than a winter beater, and I'll use this thread to share a few pictures and as a record of maintenance for myself.
(Impala in front with the Monte in the back)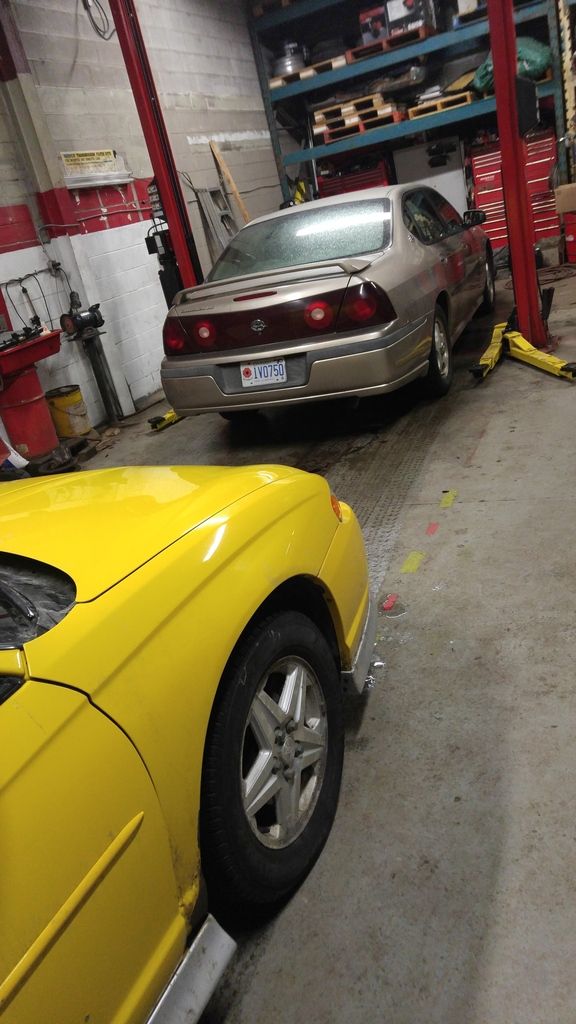 I picked the car up this morning, from a family friend that had taken care of it since day one. It has roughly 241,100km, and is old man beige with matching interior. I've decided I'd like to invest a little into this car since I plan on being in it quite often and putting a good amount of mileage on it. After bringing it home, I immediately did all the important mods.. which was putting in new wiper blades and a fresh set of plate covers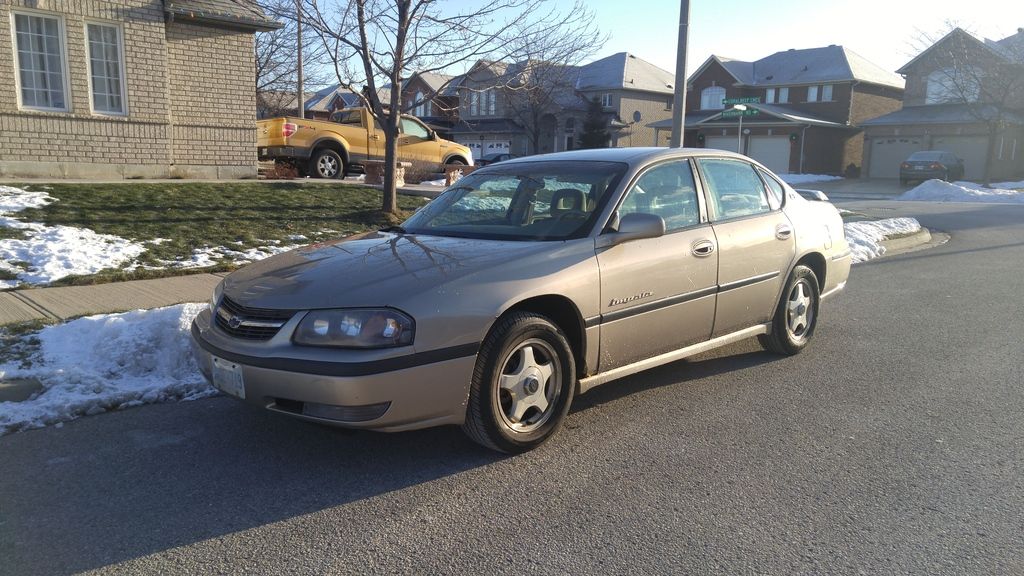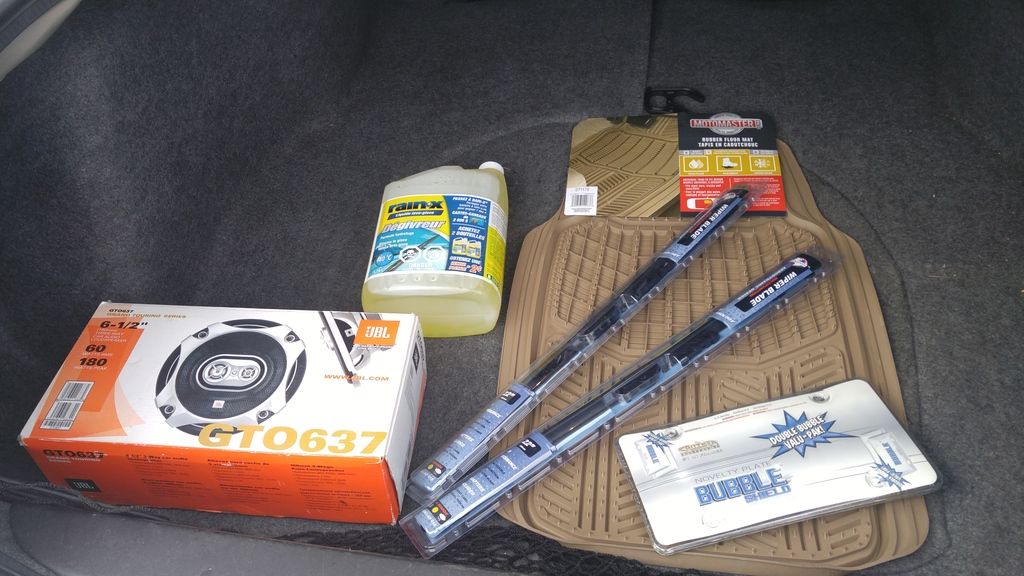 I followed it up with installing a Pioneer single DIN deck (using a PAC harness).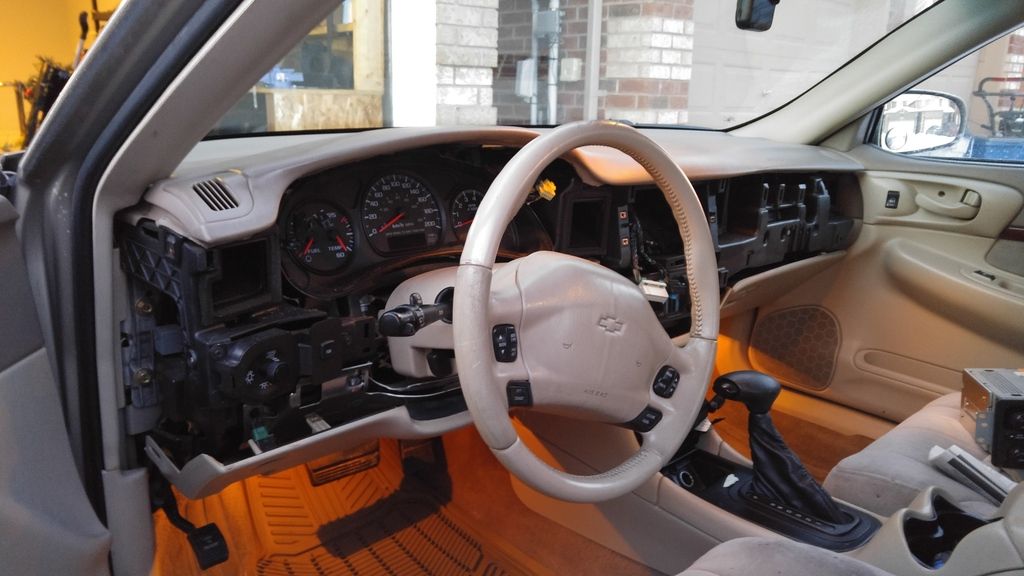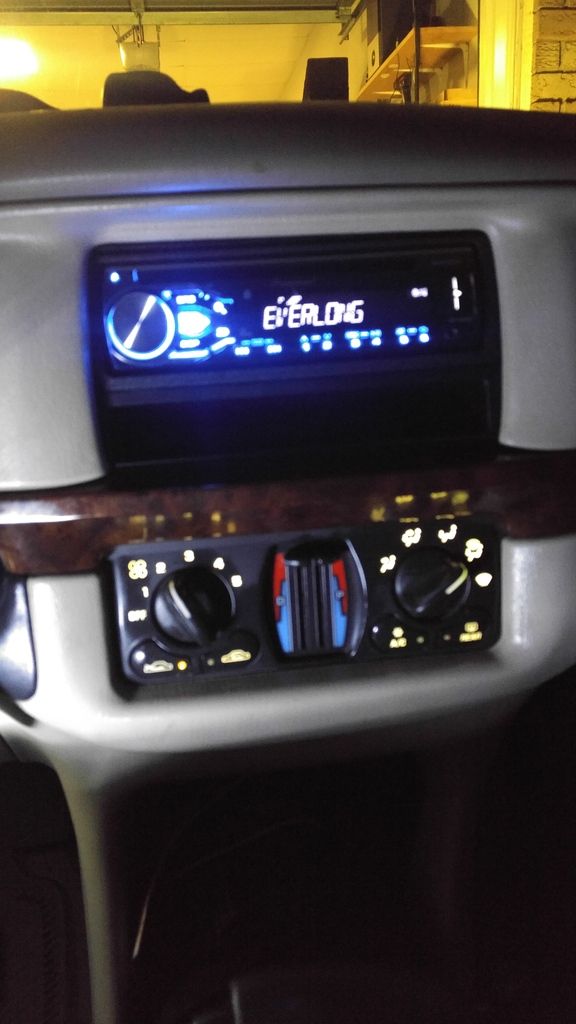 Tomorrow, I will be replacing the front door speakers. I picked one a pair for free off a friend (see previous pics). I'm not very fond of JBL's but I'll live with them for this car.