Hello,
Just thought I'd share my refreshing of my old TH400 transmission. I should preface this with saying it only has about 20,000 miles on it since it was last built by me 25 years ago. I was in college way back when I did this. However it's not just mileage that kills transmissions it's age. As this one developed a leak several months ago that intensified to about a gallon a month on the floor, plus when it was cold outside reverse wouldn't work till it warmed up some.
I just refreshened this transmission because I plan on retrofitting my Caprice Classic with a 4L80E. However I'm not ready for that at this point so I want to just spend the minimum on this TH400 to make it happy once more. There shouldn't be too much wrong, other than seals with a low mileage transmission.
Enough of the waffling, picture time.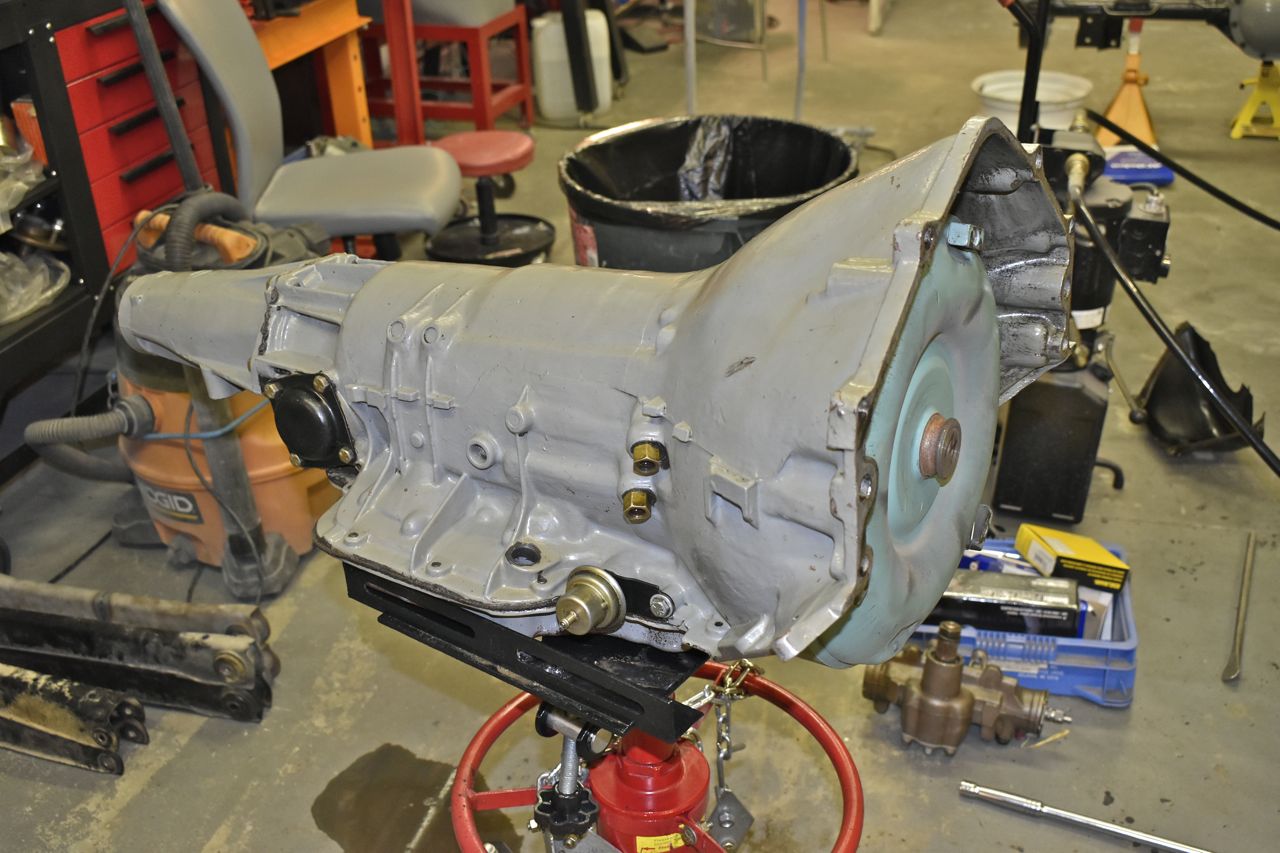 Here's the tranny out of the car and the outside cleaned. This hasn't seen the light of day in 25 years.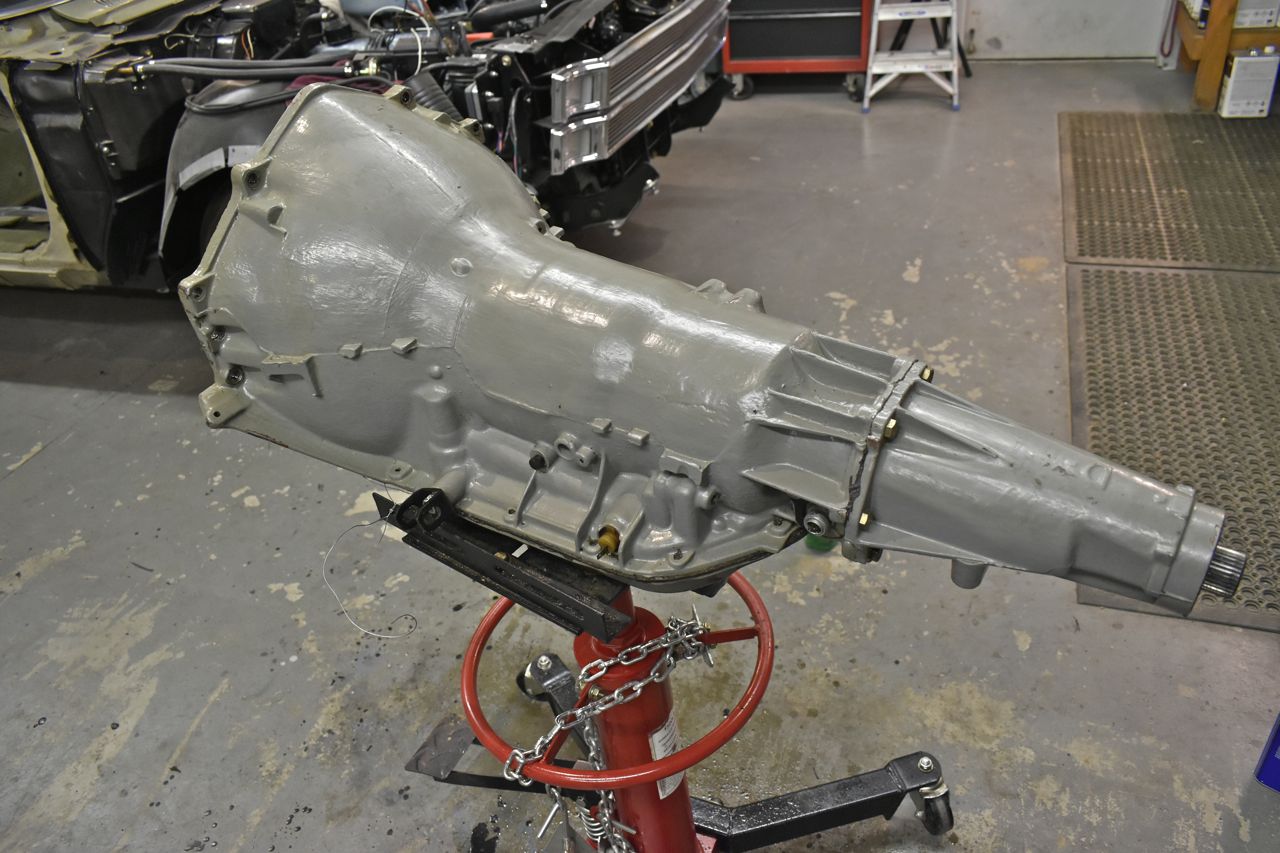 This is the medium length version with a 9" tail shaft. There is a more common shorter one and much less common longer one.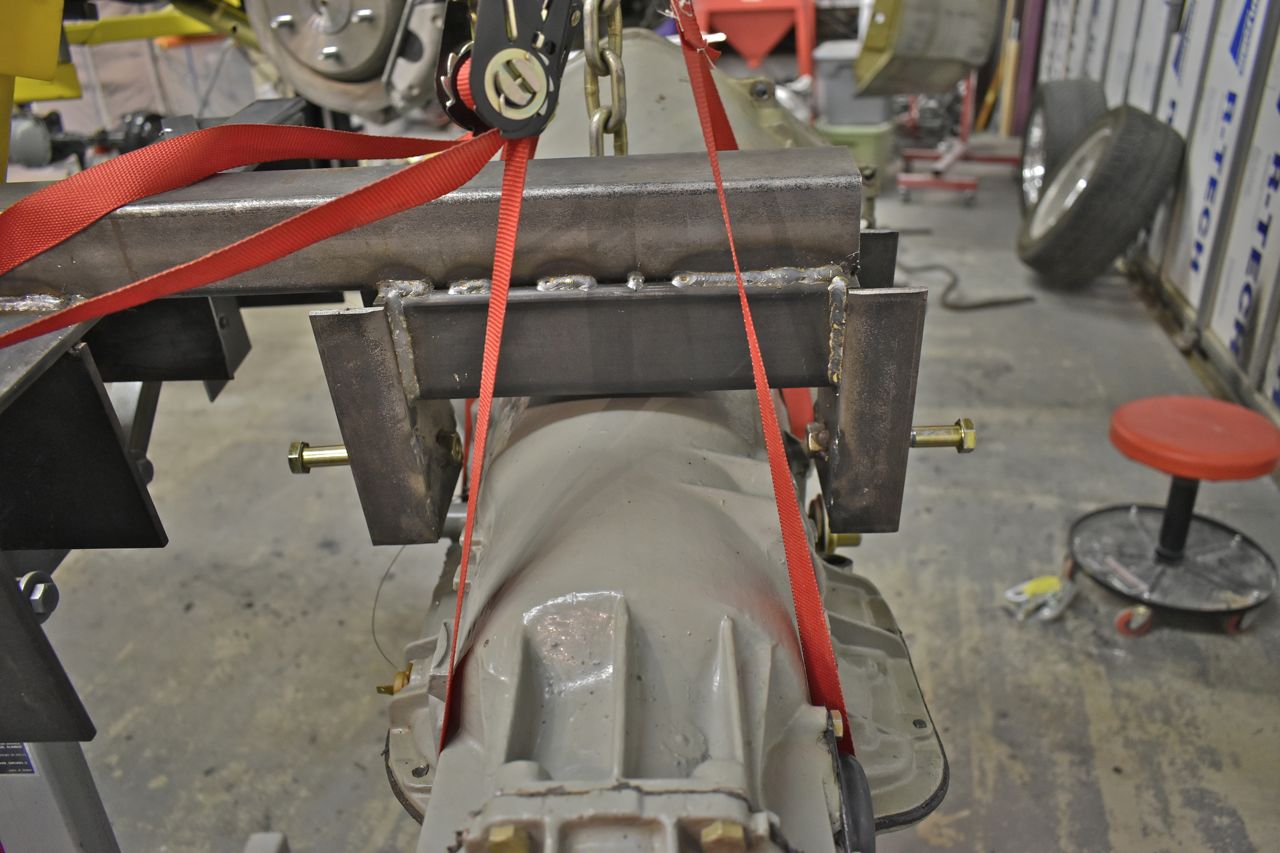 First step is see if I can use my old transmission to engine stand adapter I made a while back for the Ford C6's. I contrived this ugly contraption together with a pile of old scrap steel I had leftover from several other projects.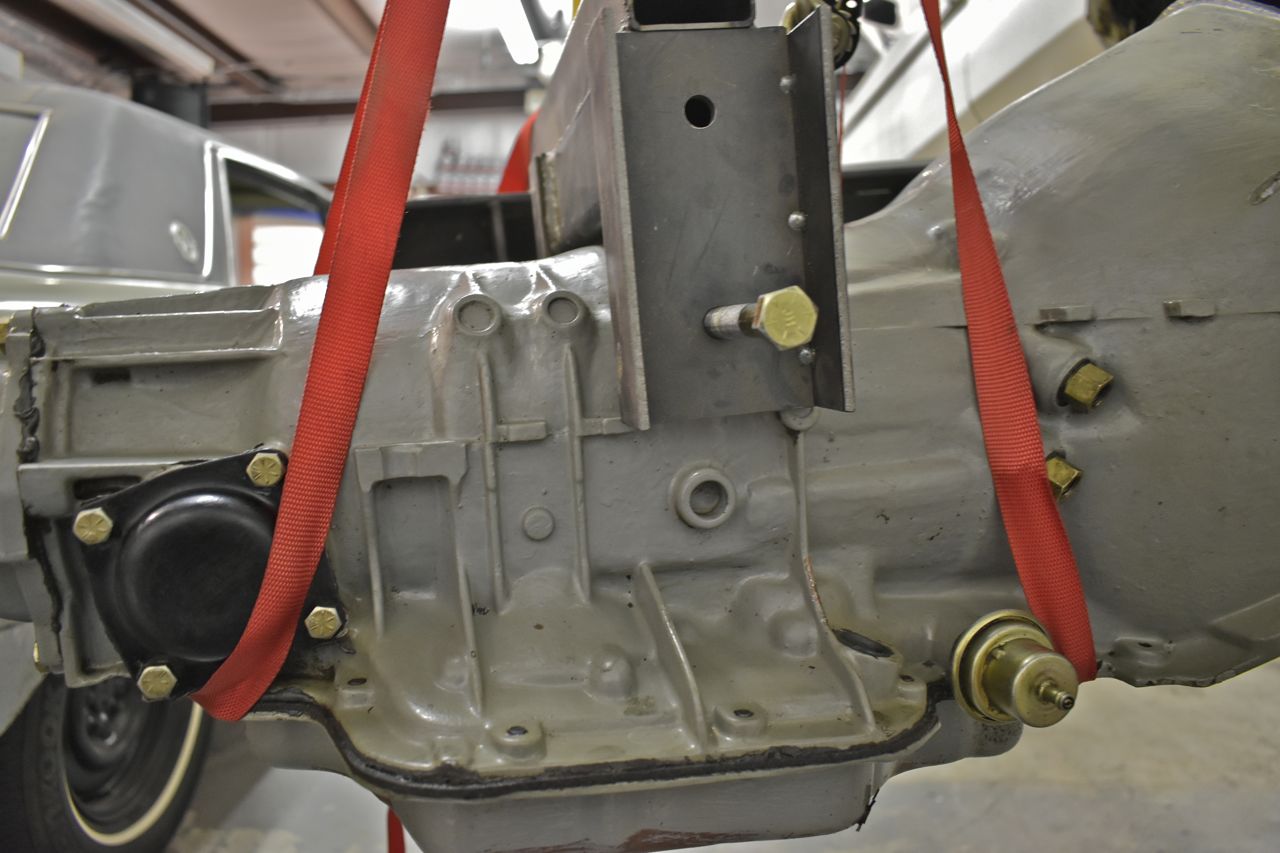 The mount holes on the C6 tranny's are up high and I needed to make a little bracket adapter or two.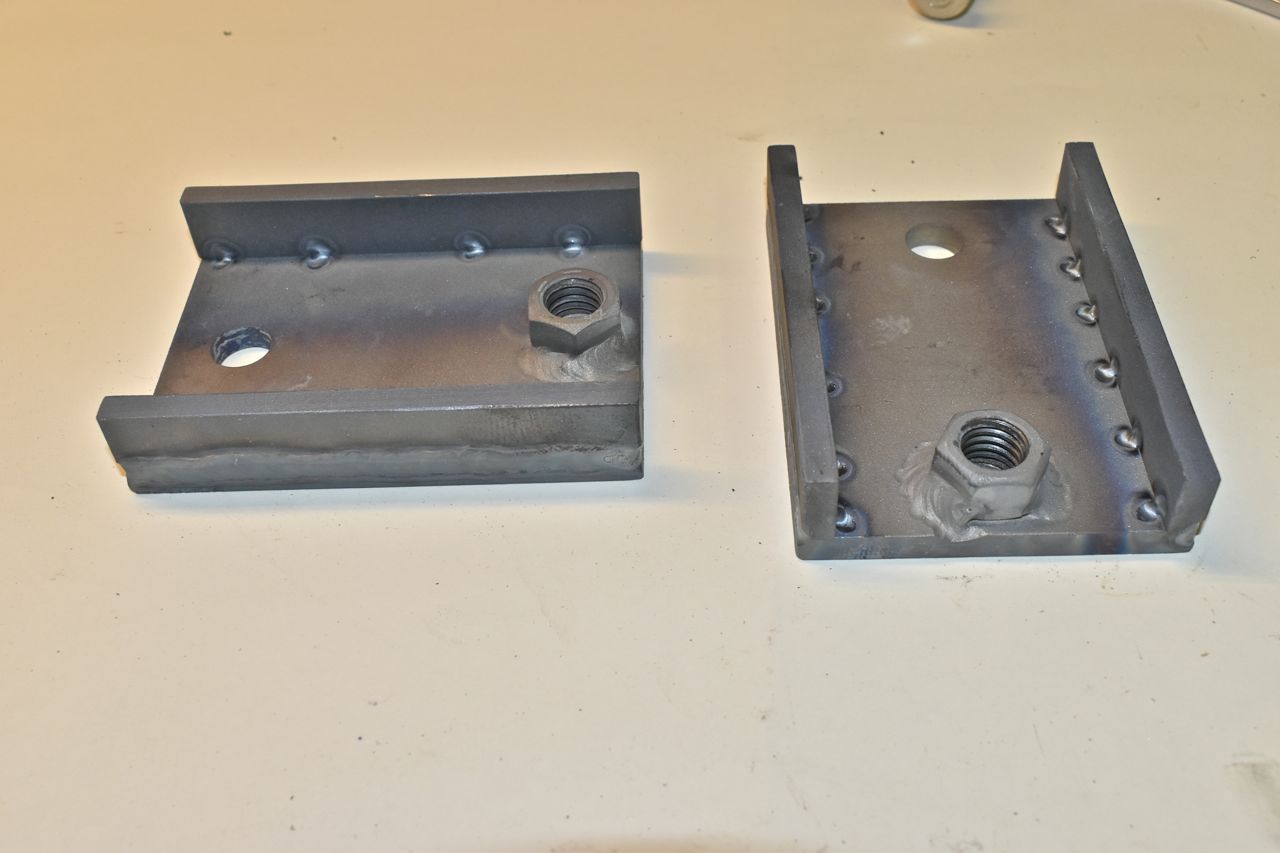 That's the side adapters...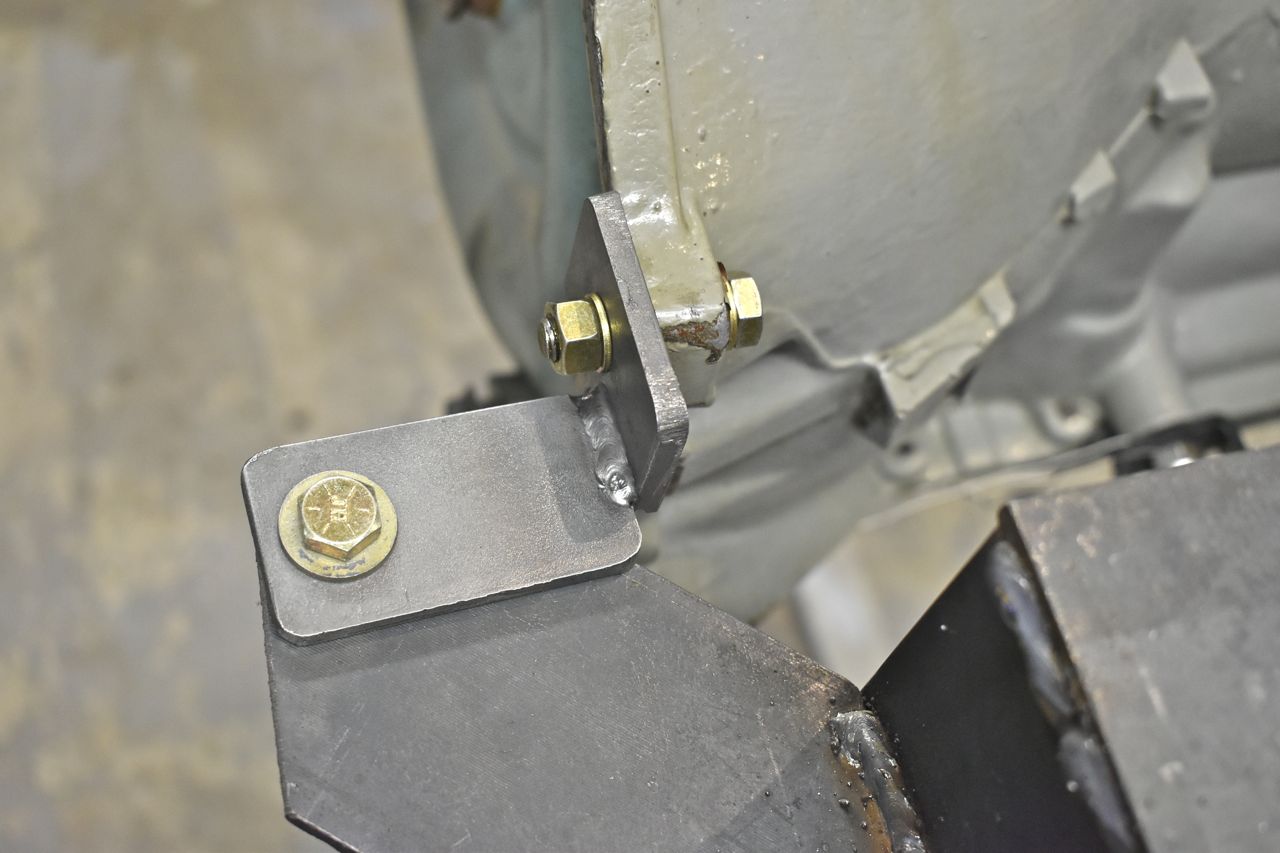 And the front adapter.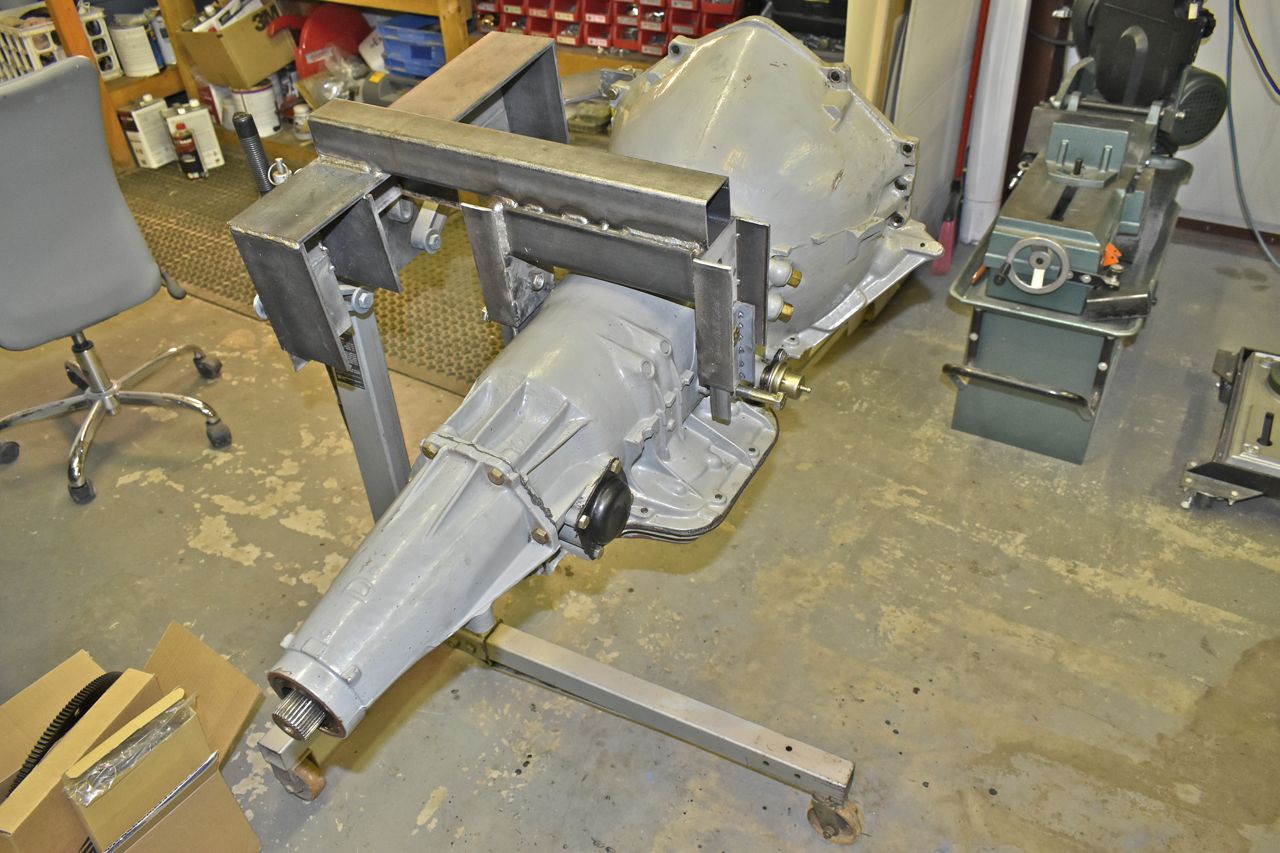 And there we have it. Interestingly I made this for the C6 with a C.G. without the torque convertor. However the GM TH400 is balanced (C.G.) with the torque converter. So it's a little back heavy without the torque converter installed. But still more than doable rotating it by hand on the stand.
I've rebuilt transmissions on a bench before and it's a total pain in the... Well you know. No more of that needless struggling. This makes it infinitely easier to work on.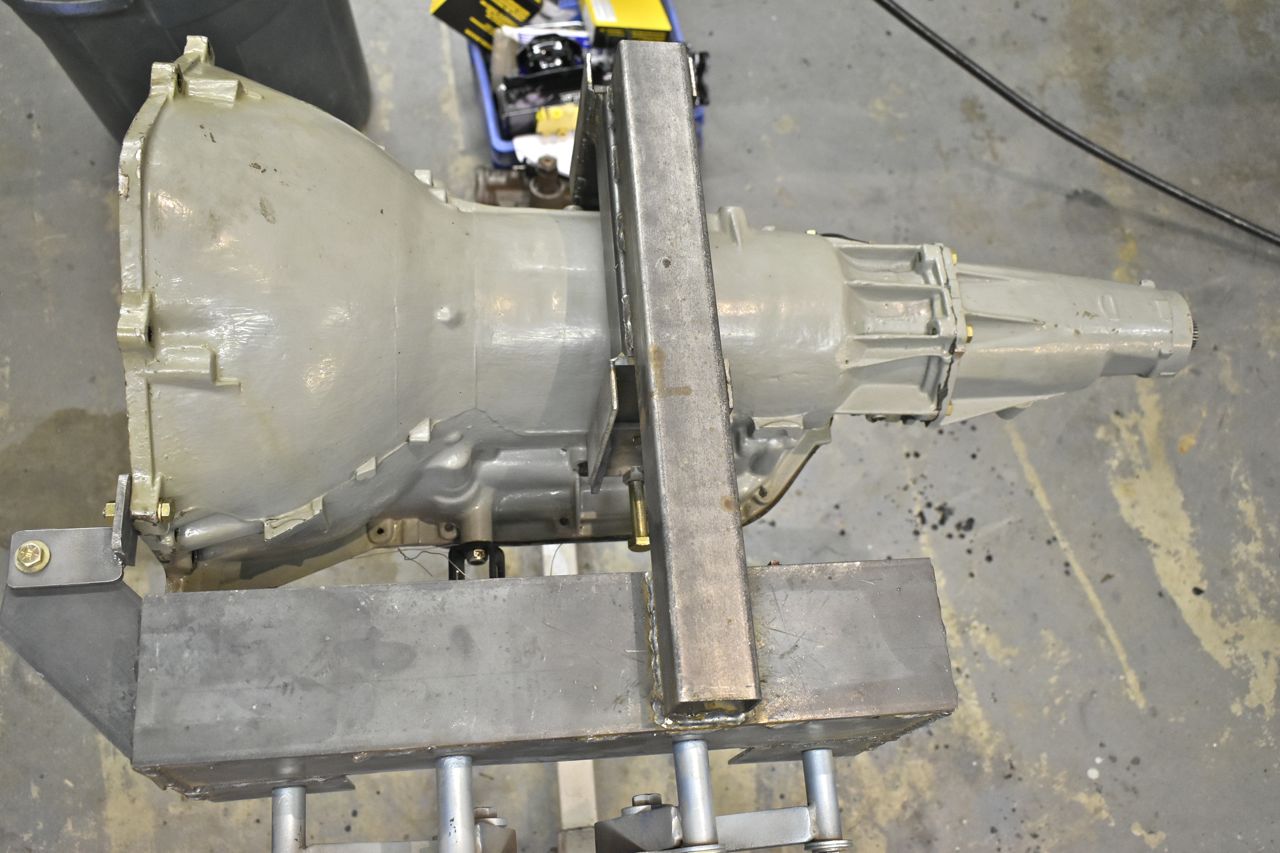 It's by no means elegant but it works.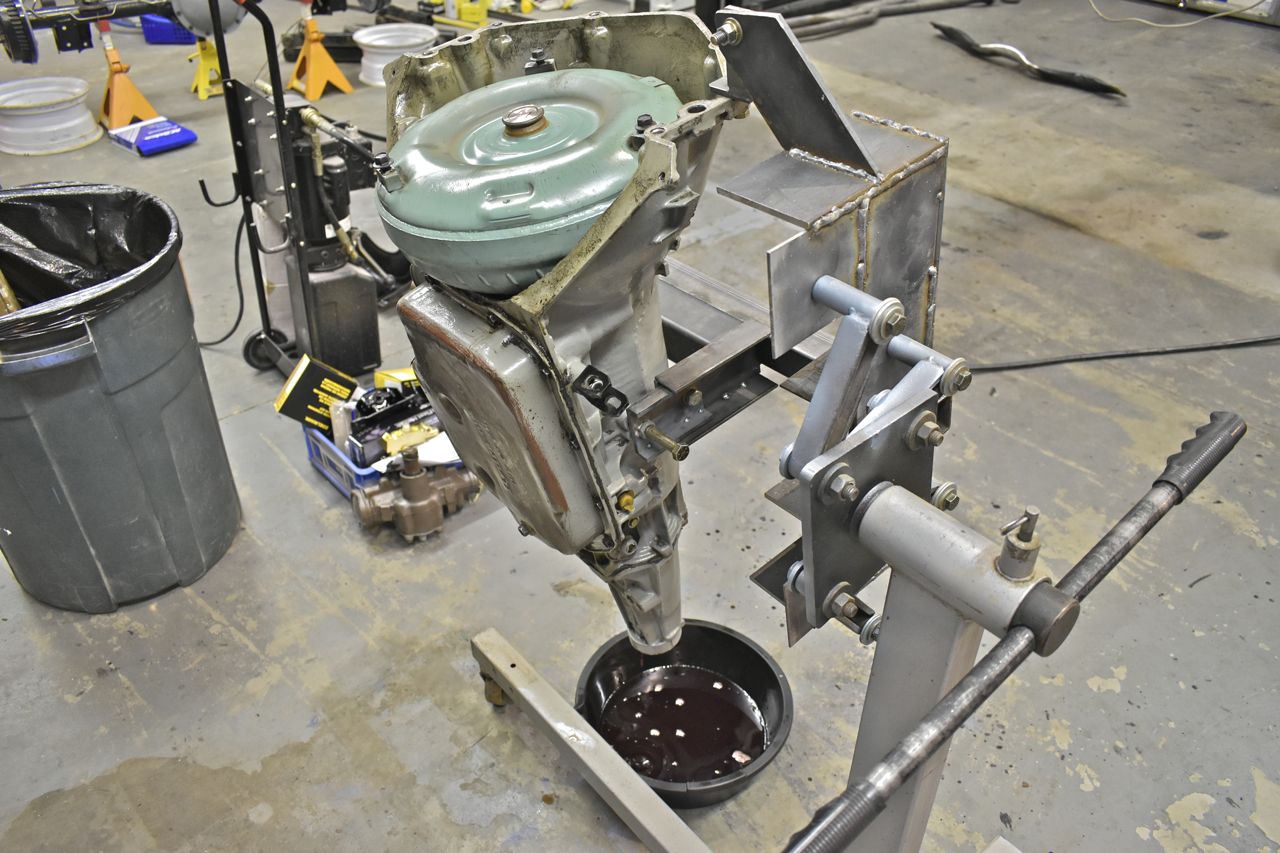 Before I continue I will say this is not a step by step, I'm only highlighting certain parts. Since I don't plan on keeping the transmission I didn't get super involved in it. I did a complete step by step tear down, rollerizing and building up, and assembly of two C6's. I will also probably do the same for the 4L80E. Just not this one.
First thing to do is drain the thing. The transmission fluid probably looked good because it kept getting new fluid almost on a daily basis from hideous leaks.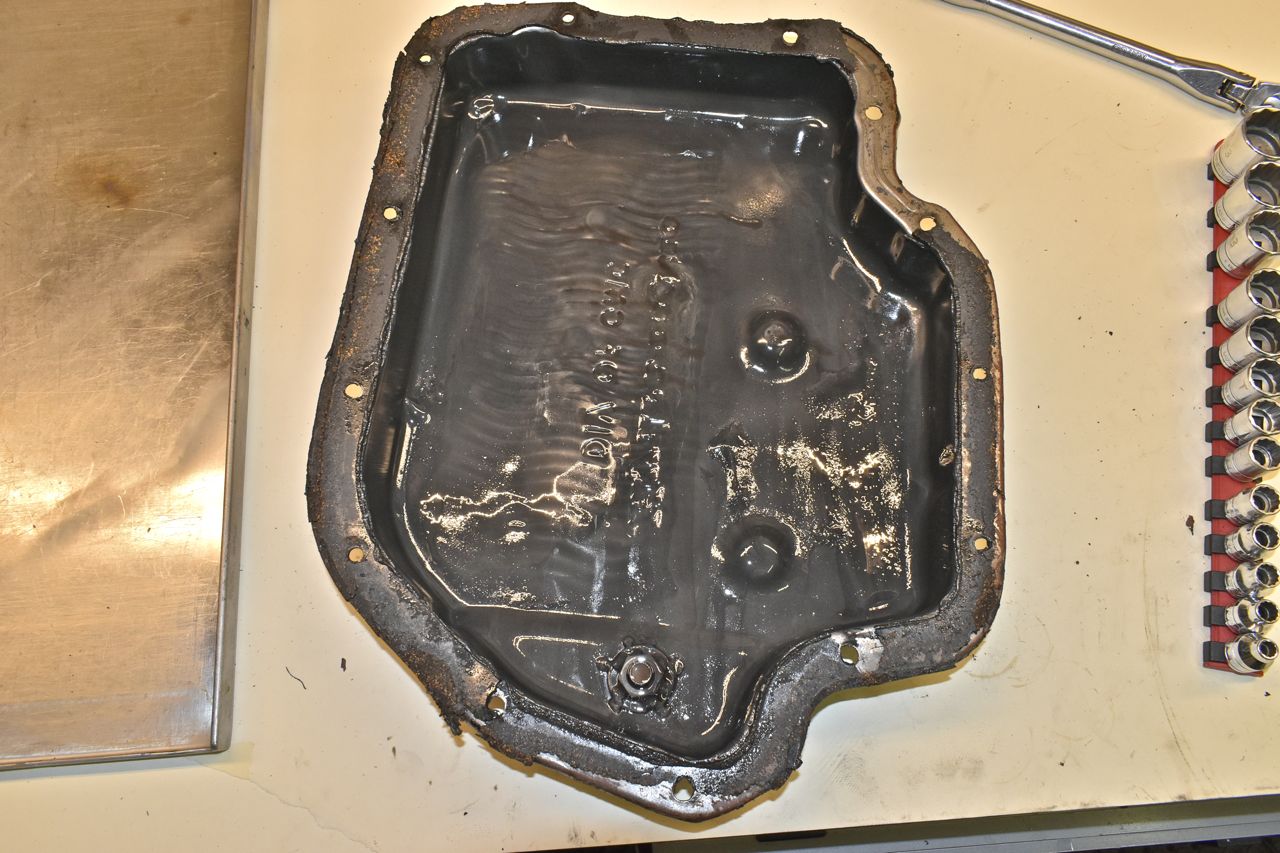 However this transmission in this application takes a beating. This looks like a transmission with 120K miles on it, not 20K miles. The reason why it takes a beating, aside from fun pressing the go pedal is my Caprice Classic convertible has a curb weight of ~ 5000 lbs. It was also stuck with a 2.73 gear ratio all its life till recently. (see Ford 9" conversion in another thread)
As a result of the sheer weight plus a low axle ratio the propshaft loads the transmission something fierce. Add to that the engine that is no longer stock (couldn't originally spin its tyres on wet leaves) now develops around 600 ft/lbs of torque at the crank starting around 2500 RPM. That much torque and a hard to turn propshaft and the thing in the middle of that (TH-400) suffers.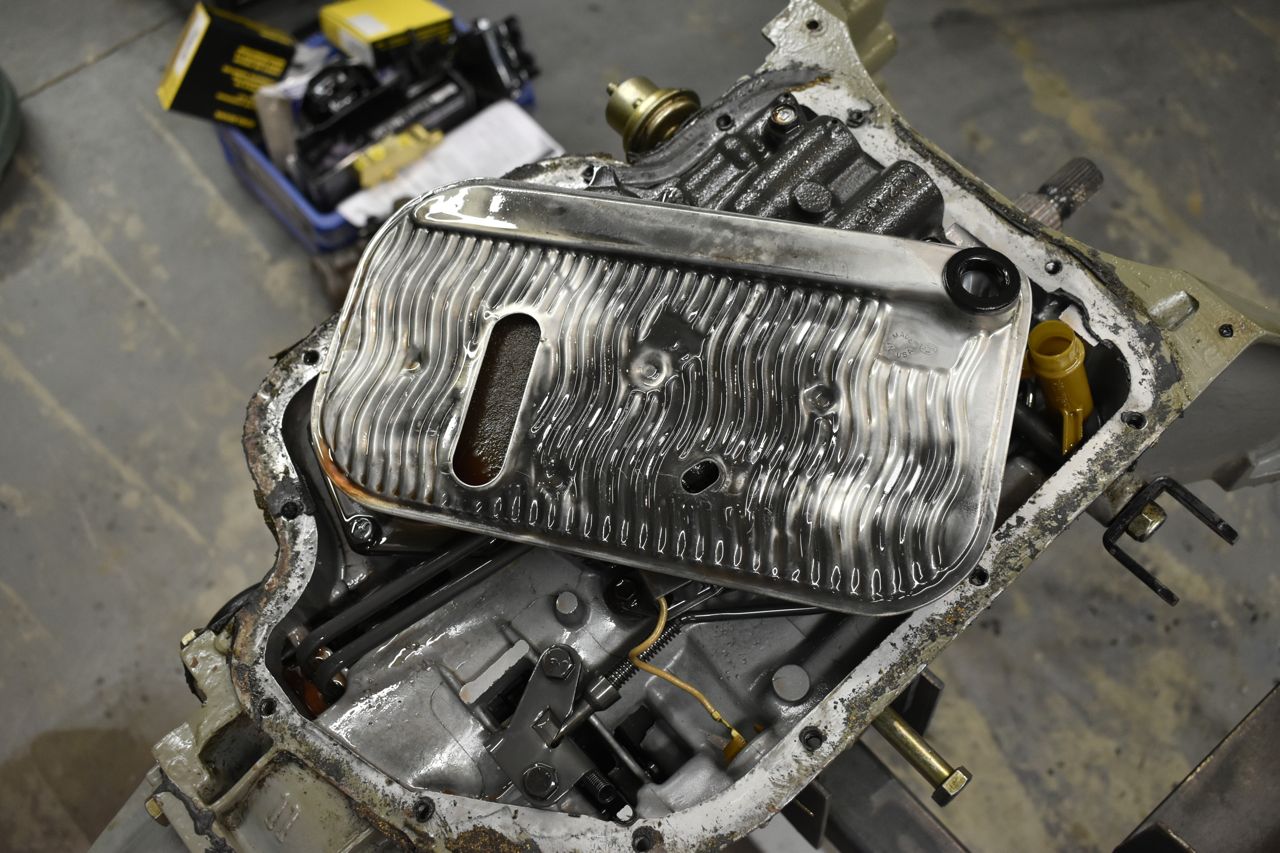 All that gray sludge is, if you're new to transmissions, is the friction material on some of the parts wearing off. Much in the same way your brake pads wear. The difference is this friction material ends up in the ATF (darkening it) rather than being washed out of your wheels during a car wash.
This is why it's so important to change your transmission fluid about 30K miles. I know some newer cars say 100K or even never. But those cars are made disposable. Sorry newer car owners. Even our 1996 Impy I believe says 100K miles but if you wait that long chances are the transmission is done. Done as in stick a fork in it, it's done.
This poor Turbo 400 has only 20K miles on it and I should have changed the fluid and filter every 7K miles or so from the hard life it leads.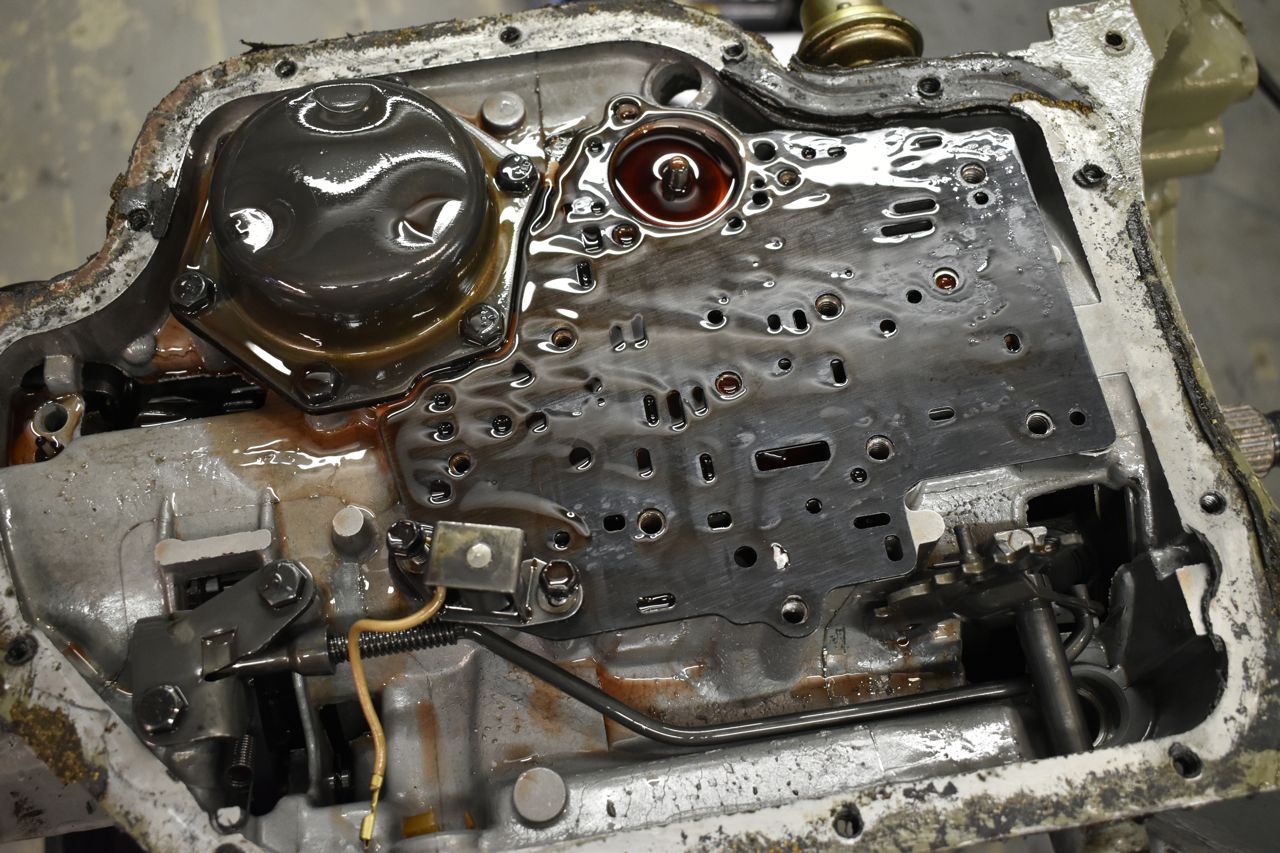 The fluid is still a bit brown, but I can imagine what it would be like if it hadn't leaked so much and the old fluid remained.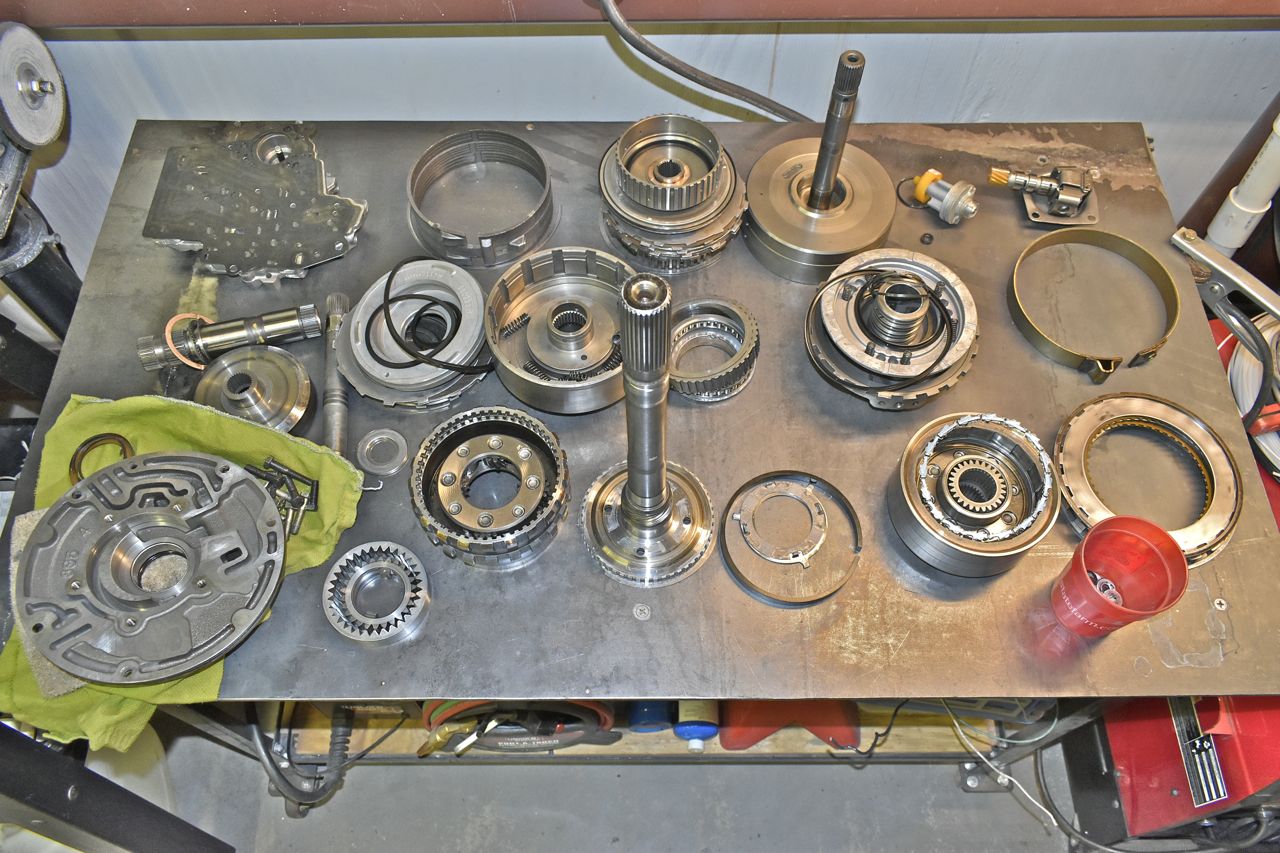 Showing pictures of nasty parts being pulled from the transmission isn't very interesting nor does it make for good pictures. Here's the TH-400 completely dismantled and cleaned. This is a tedious process and every part needs to be inspected for more problems and ultimately more parts I need to order. There were just a few. I'll cover the highlights in putting it back together.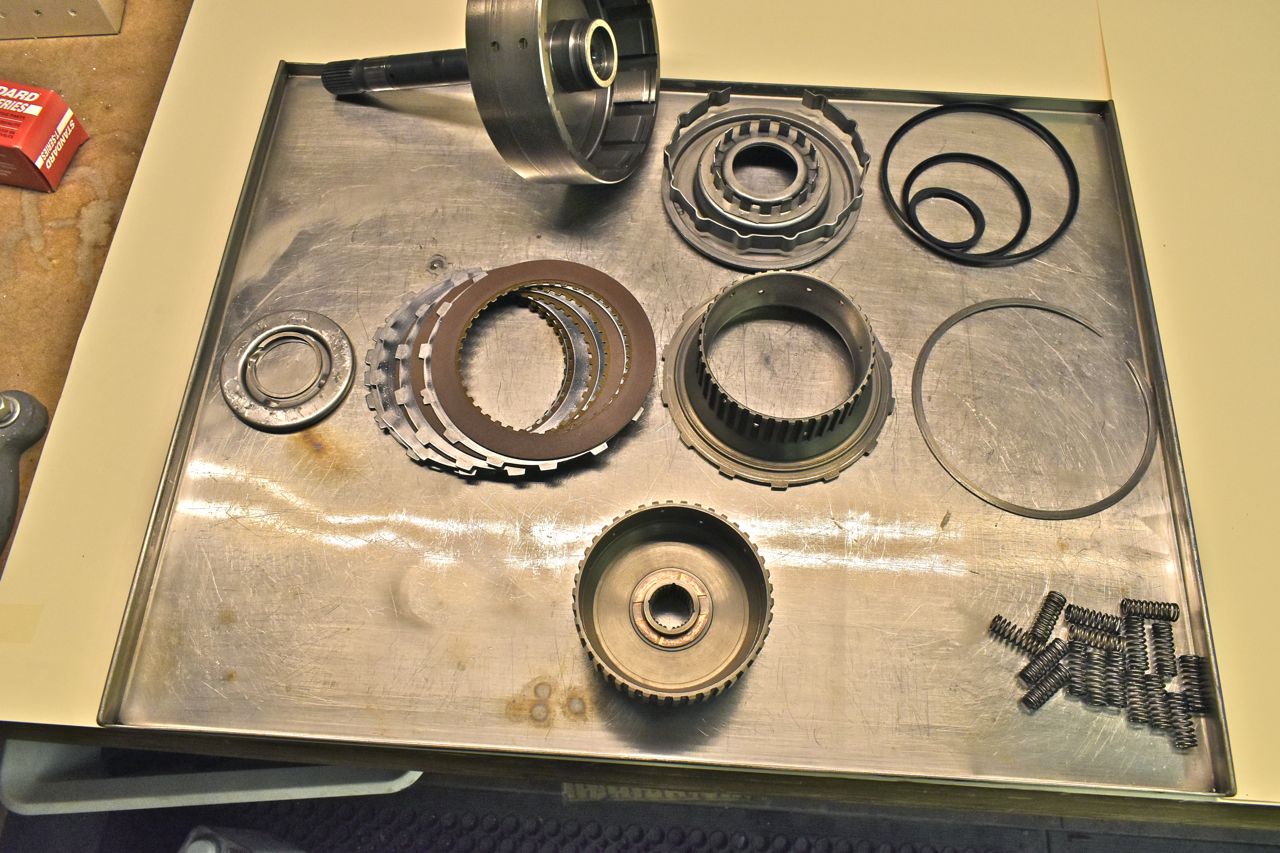 I start with assembling the sub assemblies like this forward clutch. The forward clutch should have little to no wear because the only time it engages or disengages is when you select a drive range (D,2,1) and you shouldn't be neutral slamming the trans anyway. These frictions and steel clutch plates all look fine with no wear as measured with a caliper.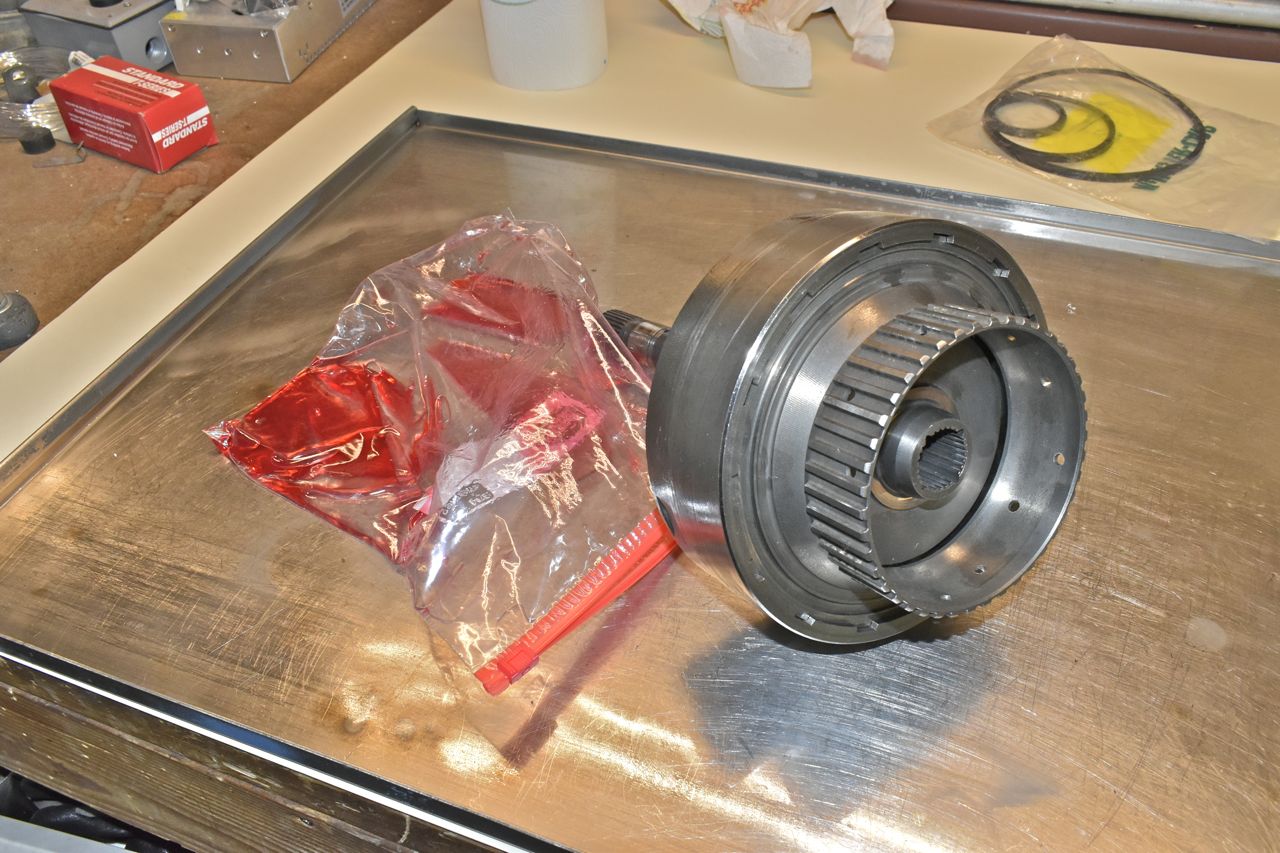 Here's the forward clutch assembled. I use Vaseline when assembling the piston seals into the pistons and bores and then I soak the frictions in a Ziplock bag with ATF. It's easy with less mess.
And this point I found the problems with the trans. Some seals were turning hard and shrinking whilst some others were turning very soft and spongy and expanding. Hence the no reverse when cold and the myriad of leaks it developed.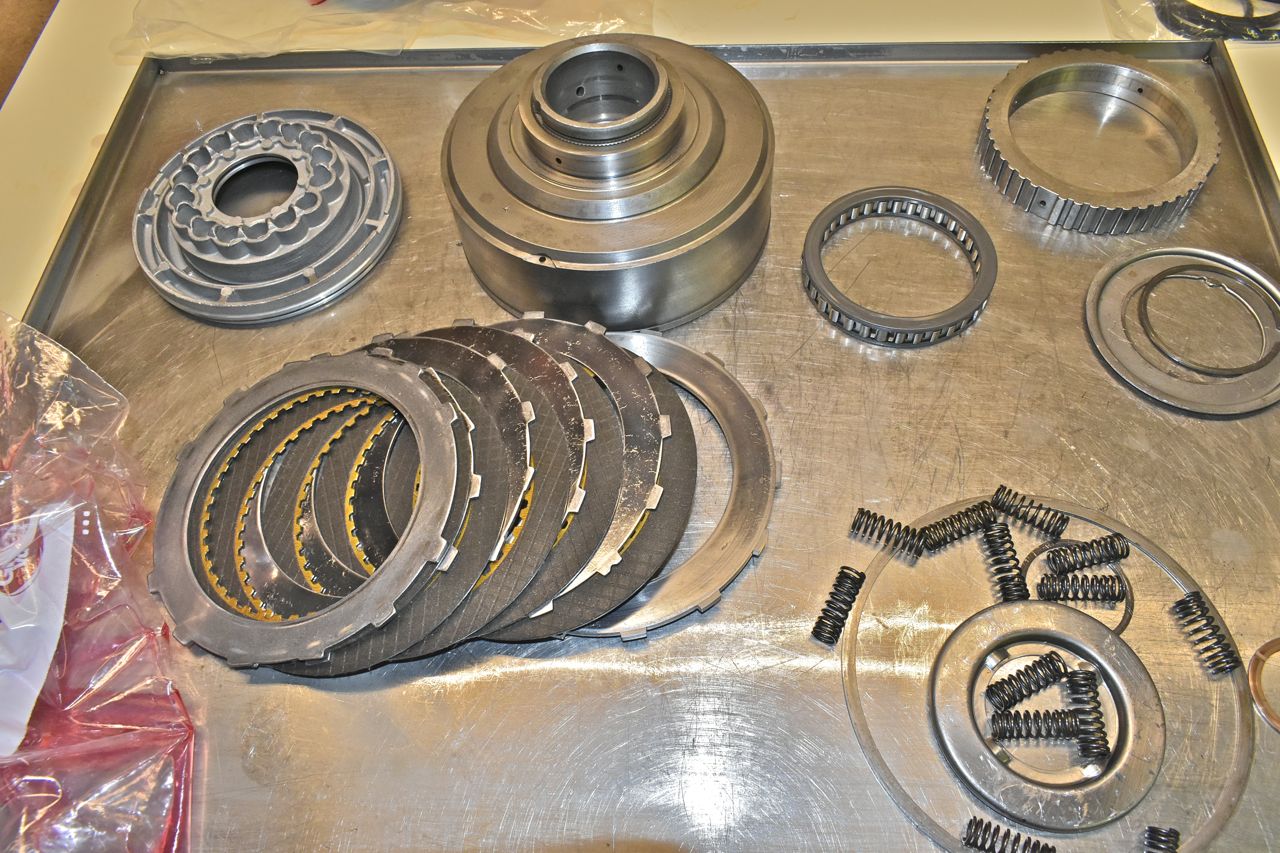 This is the direct clutch. This and the intermediate clutch takes a beating on shifting. The frictions were half used up but still serviceable so they went back in.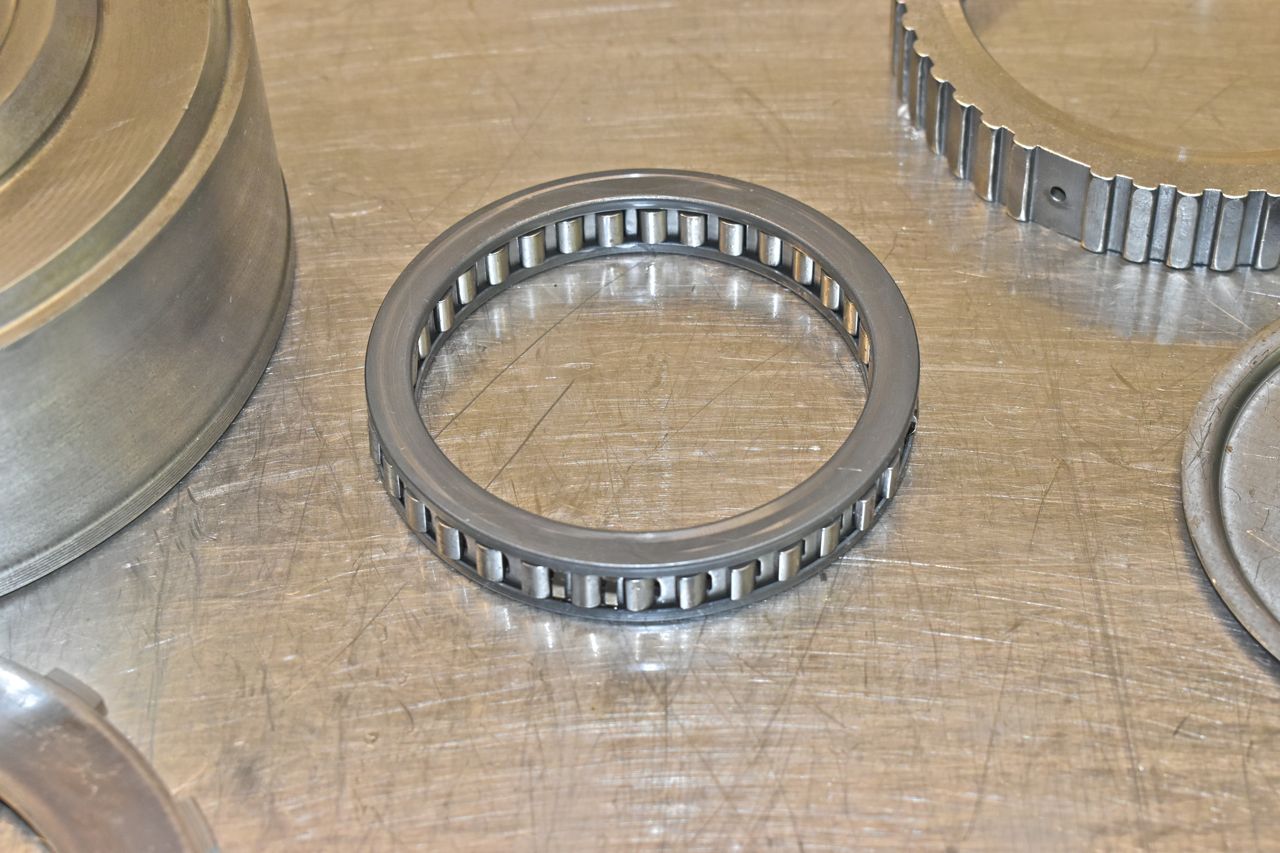 This little roller one way sprag is the key to making a TH400 live behind a built up big block. The early 70's to later TH-400's use a light duty version of this and it's rubbish. The light duty roller clutch/sprag I kept blowing on the TH-400 since my '73 Caprice Classic had the light duty version installed by then. I kept going through transmissions, even had them rebuilt by so called reputable shops and they would still blow. This transmission is actually out of a 1 ton box truck that lived a long time. I installed this in my Caprice and it blew apart on the first full throttle run.
I was 19 or so at the time and didn't know a darn thing about anything really and so I bought a couple of books on the TH-400 and learned about this and had to hunt down an early style (late 60's up to 70 I think) direct drum and install a high number count element one way sprag. So I did and never in 25 years had a problem with the transmission till now with its leaks and no reverse when cold.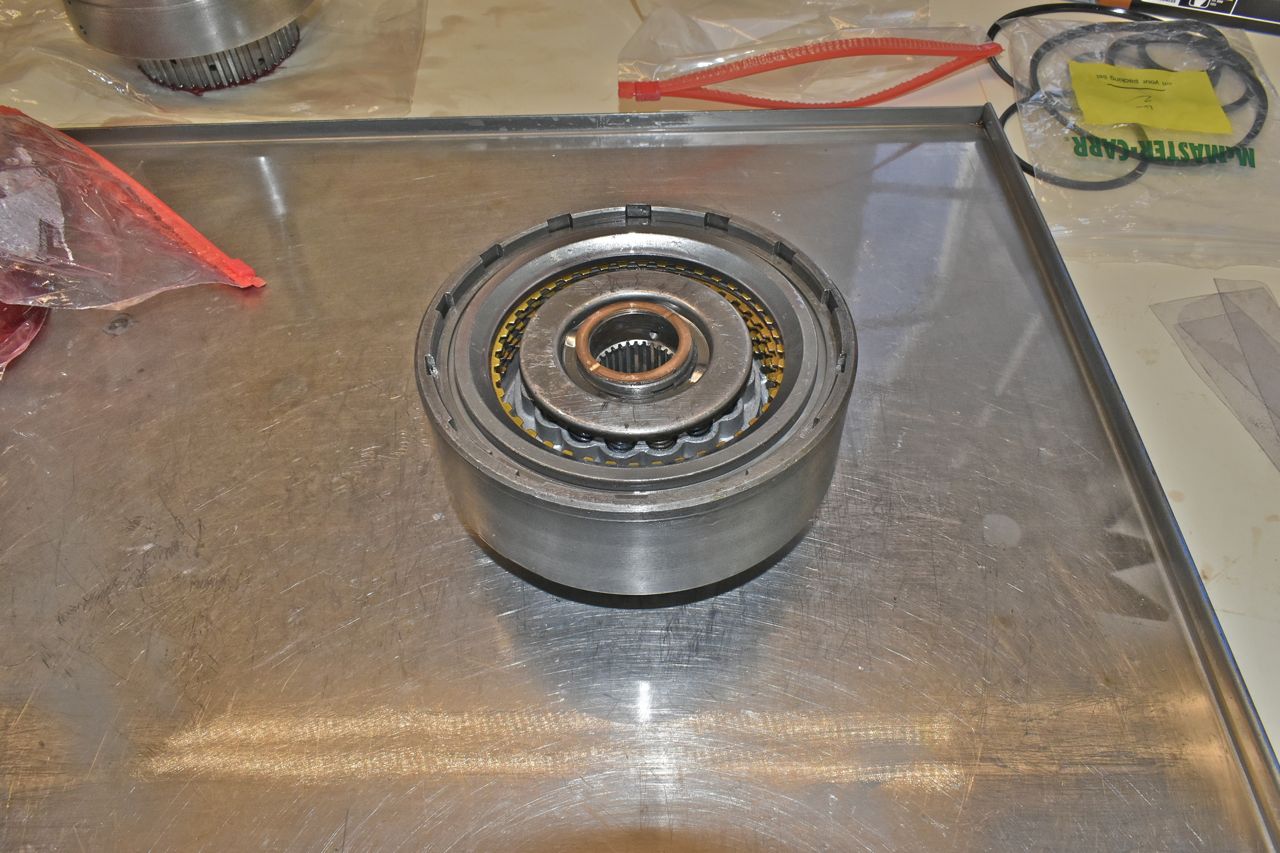 Direct clutch with new seals and the old frictions and steels assembled.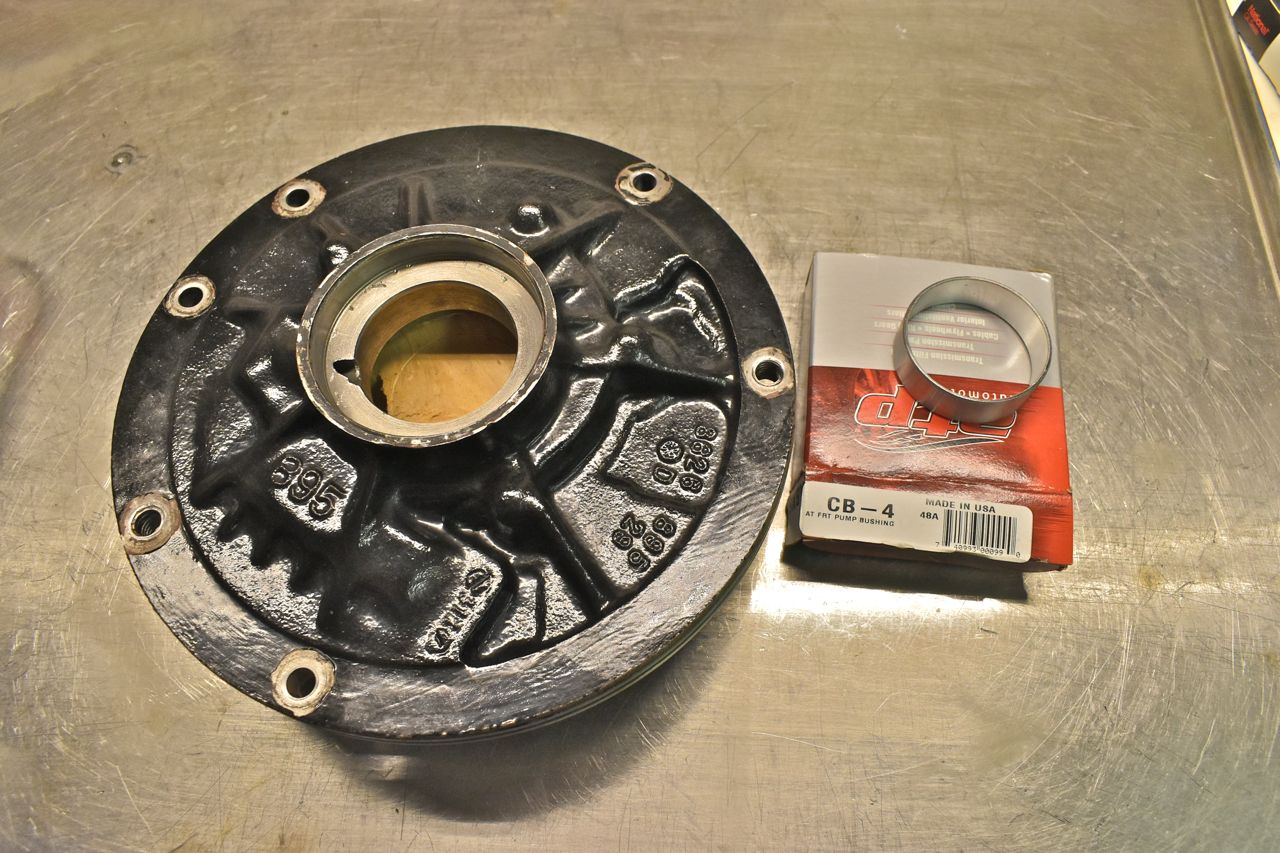 The only bushing I replaced in the transmission was the torque converter bushing, just in case it was worn as the front seal was one of the leaks.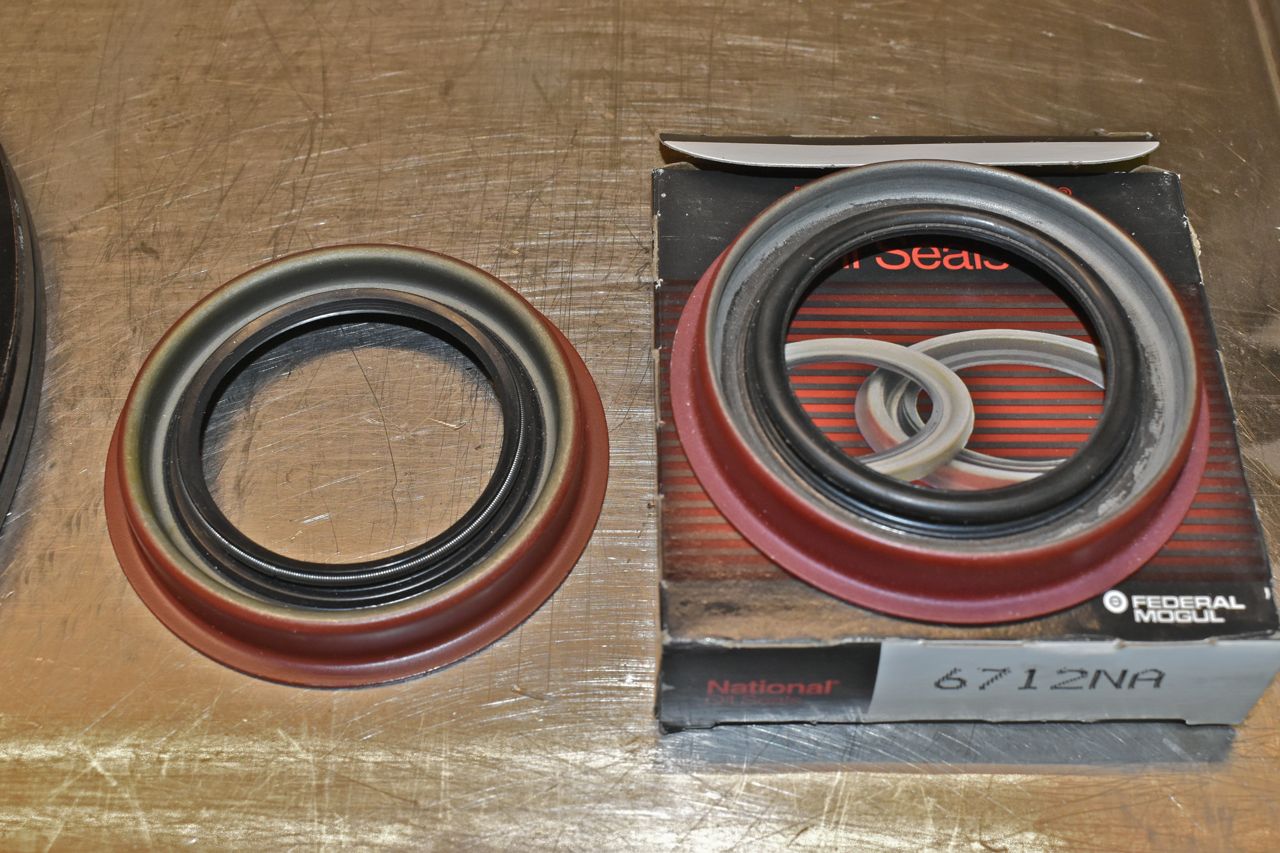 I don't trust ATP seals as I had problems with them in the past so I opt for a National Seal on the pump and tail shaft.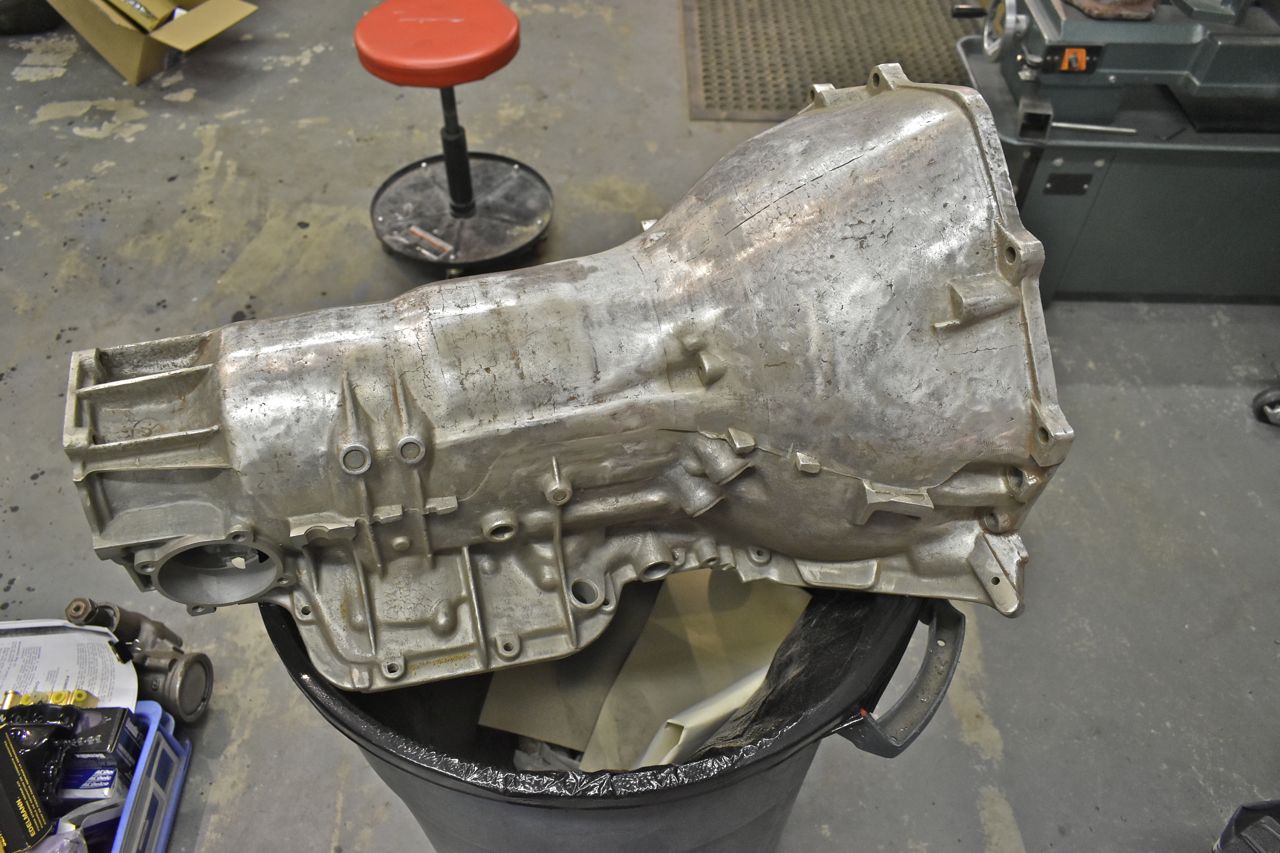 I removed all that hideous US Navy gray paint from the transmission. I don't know what I was thinking all those years ago.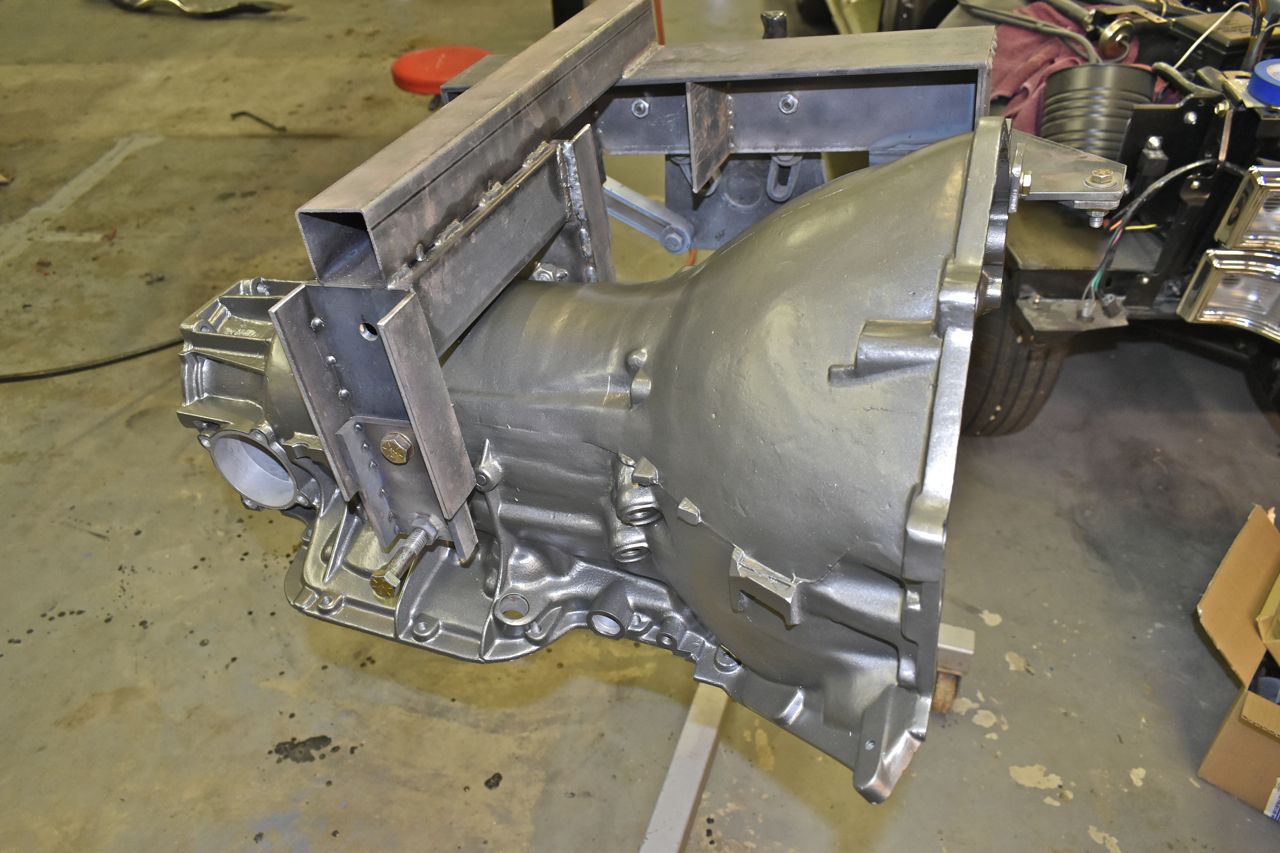 This looks a bit nicer.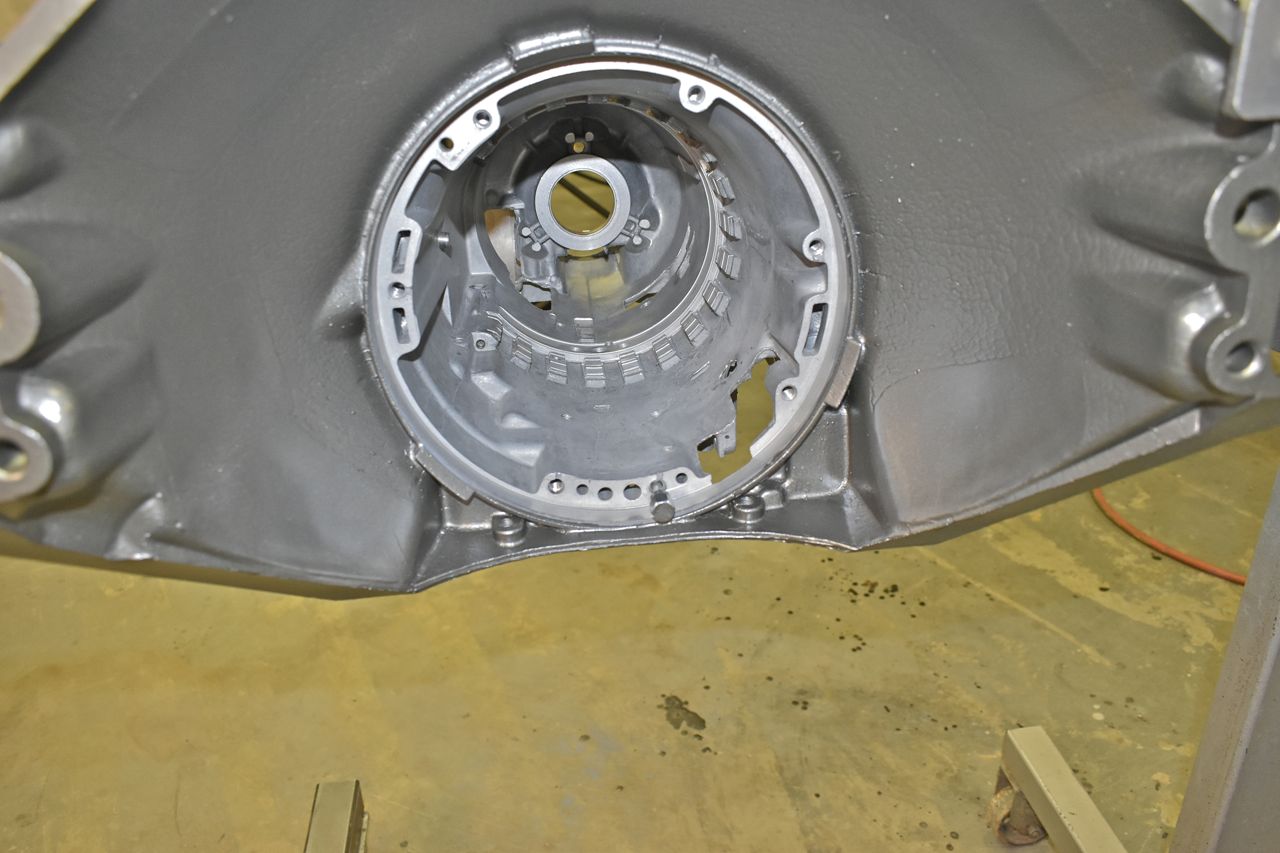 Clean inside and out. Ready for final assembly.
I'll stop here and pick this up in the next segment.
Cheers
p.s. if there are any questions or comments please feel free to respond.