Discussion Starter
·
#1
·
Hi! My name is Patric and i have a Impala -65 Sportsedan imported to Sweden 2007 from California, it was a 327 whith Powerglide Ac,fourdoor.... A have install TH 400 from Hughes and rebuilt the rear axle whith a Auburn gear diff. And now a installing a 400 smallblock whith 461 cylinderhead and 500 HP!
This picture is from 2007 in California
and this is in Norrtelje, Sweden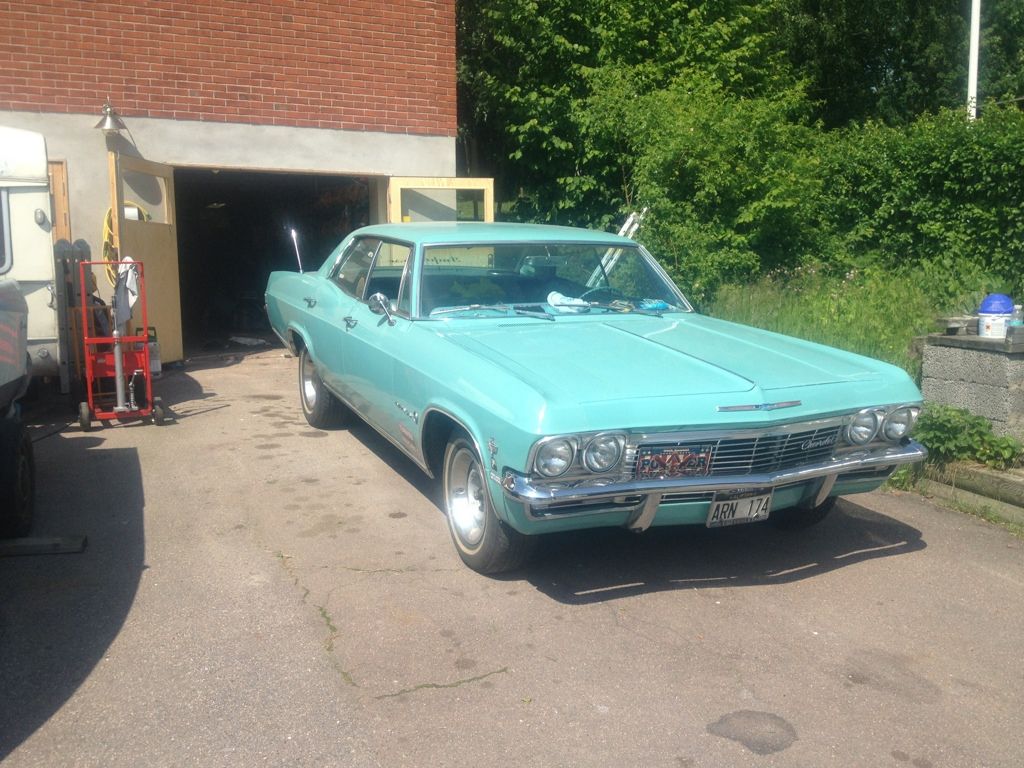 Here is the 327 lift out from the Impala, my neighbor is giving a helping hand! and the 327 is sold to a -52 Chevy Pickup in northern Sweden,
, next week my new 400 is redy!
Visit at!
impalas.se • Visa tråd - ChevaPate´s -65:a