Discussion Starter
·
#1
·
So I've had my 9C1 for about a month now, and I wanted a way to improve the looks and handling while still keeping the "police car" look. I decided to get the Charger police issue 18" black steelies.
The set I got came with the polished "moon" center caps, but I prefer the original Chevy center caps. So, before I had the tires mounted I drilled and tapped the Mopar wheels so I would be able to bolt the Chevy caps to it after they were mounted. This was a bit tricky since the Mopar wheels have a curve right where the bolts needed to go, but we got it done. I went with a smaller 1/4 bolt (with a washer) to give myself some wiggle room when mounting the caps.
I decided on 245/45/18's since they are the same overall diameter as the original 225/60/16's.
Before: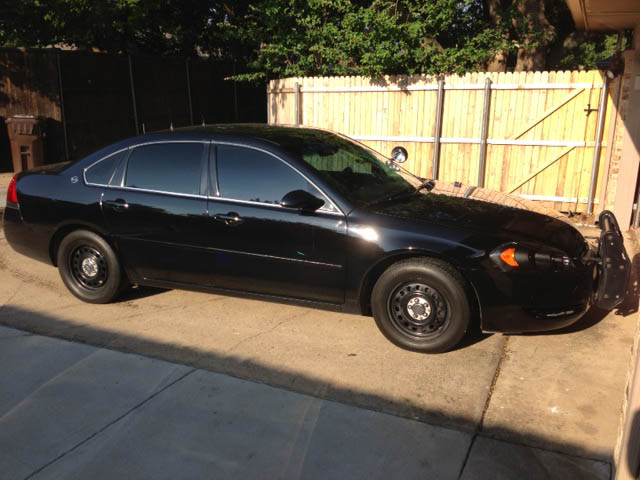 After: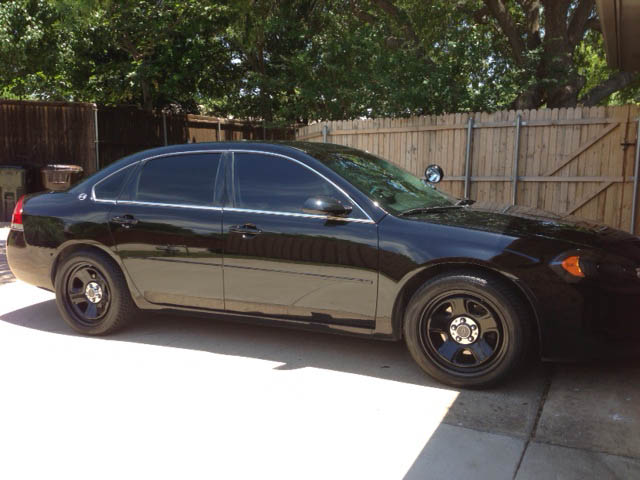 I know the pics are crappy, I will try to get some better ones soon. I like the look, but the wheels are a tad wider than I was expecting. If you look from the top of the fenders, the wheels are flush or just narrower than the fender. However, due to the curve in the Impala body, from the front and rear they look a tad wide. I'll live with it for a few weeks and then decide if I need to change the wheels to something else. I am not finding many options in 18" black steelies.
Adam