Discussion Starter
·
#1
·
Just picked her up tonight: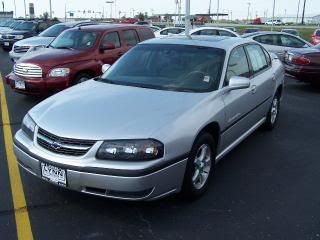 2003 Impala LS, 104,000 miles
The only problem with it is the fog lights don't work, and the repair order states this is due to the BCM not working properly.
Any idea how to fix this?
But the dealership put on a new cat conv right before I bought it:biggrin:
There is a weird hot wax like smell coming from the engine compartment, and thru the vents, but only when sitting still.
Could it be the guy cleaning it up for the dealership got a litlle overzealous with the cleaning agents in the engine compartment?