Hopefully I can get some input on this question. My grandma and I both have Impalas, hers is 2003 and mine is 2005. Her horns are Fiamm AM80, NOT AM80s which seems to be what they're calling it now. But hers sound extremely impressive and were never upgraded. I had mine replaced by the dealer and they were the Fiamm AM80s and they never were quite that loud. I finally started figuring out how to do this stuff myself so thinking maybe the horns themselves weren't that great, I bought two different Fiamm AM80s (standards) and there wasn't really any improvement. I heard Fiamm AM80s Freeway Blasters were suppose to be really good and in fact I've heard how loud they can be. Even these don't seem to be extremely impressive in sound.
So, after all that explanation, is there a particular reason why this could be going on? Nothing else seems to be wrong with the car except for the horns not being extremely loud. Don't get me wrong, they are somewhat loud but why would the Freeway Blasters of today suck worse than standard Fiamm AM80 that was installed on the 2003. I can also vouch that the horns do look slightly different.
Hers on the 2003 look like this
And this is what mine looks like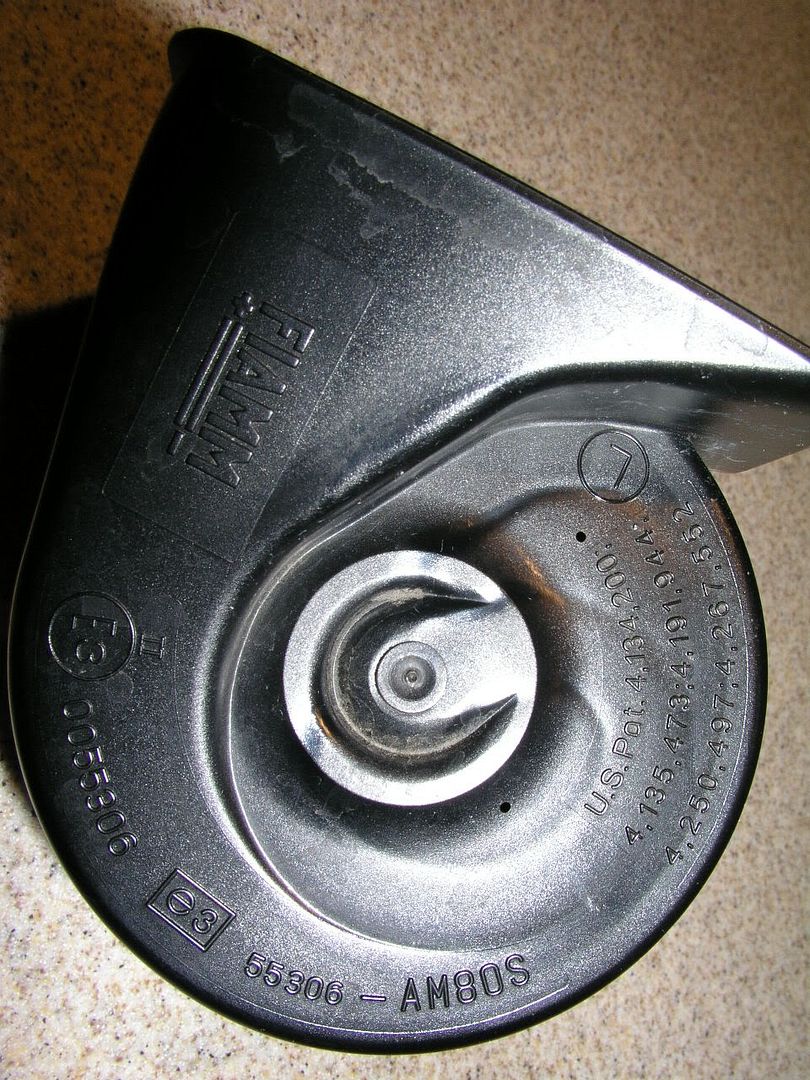 Note how the centers look different. I'm not looking to scare the hell out of people but I would like people to know I'm there. D:
Of course before anyone mentions to try swapping them to test, it's sort of hard to do since she's the type that gets nuts when you start 'messing with stuff' so it would be hard to just go ahead and do something like that.
Edit:
I uploaded the sound differences so you can hear it. You can listen here:
http://youtu.be/5rAYQ-VGT3w
, information is in the description.