Discussion Starter
•
#1
•
PART I
Hello,
Thought I'd share this painstaking axle conversion in my 1973 Caprice Classic. Let me preface this by saying the only reason I did this is because the GM factory installed some oddball 12 bolt axle that parts are extremely hard to impossible to find. I wanted to install some kind of positraction and a change of gear ratios, both which turned up to be harder than I thought.
GM installed a type "A" axle. This was not a Chevrolet axle. The build sheet even called it out. I finally found out 20 years ago what axle it was. I went to a Chevrolet dealership and went to the parts department and brought the build sheet. It stumped the young lads working there, then they called an older chap to the counter. He looked at the build sheet, raises his head and said that's an Oldsmobile axle. He disappears for several minutes and brings a big Oldsmobile book full of dust to the counter and cracks it open. He points to the exploded view and asks is this it.
I said emphatically it certainly was. They then did a nation wide dealer search on gear sets and differentials. None, nada, nine, nyet. There is also no aftermarket support for this 9-3/8" massive ring gear Oldsmobile passenger car axle.
An axle change was inevitable. This is a long process and I'll break this up into parts as there are loads of pictures.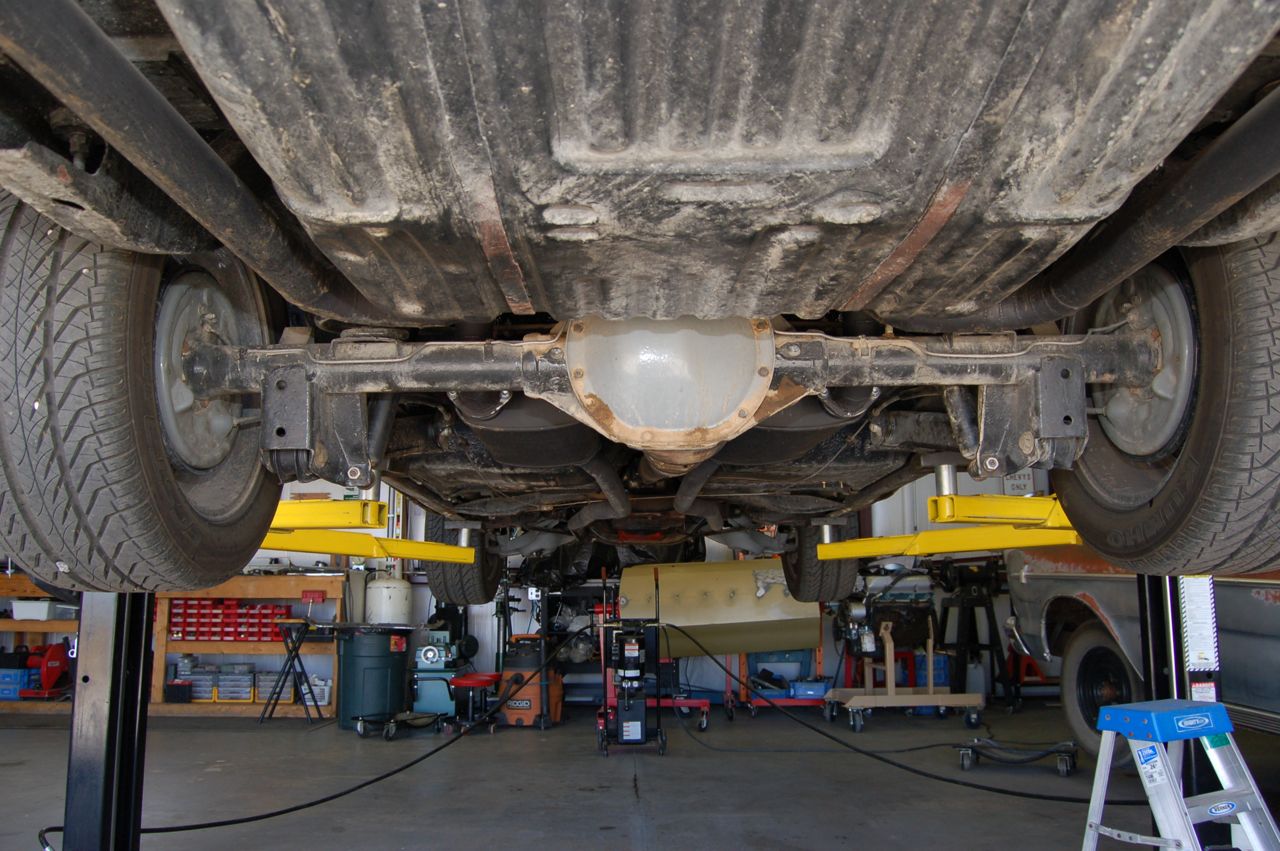 This is the Olds axle.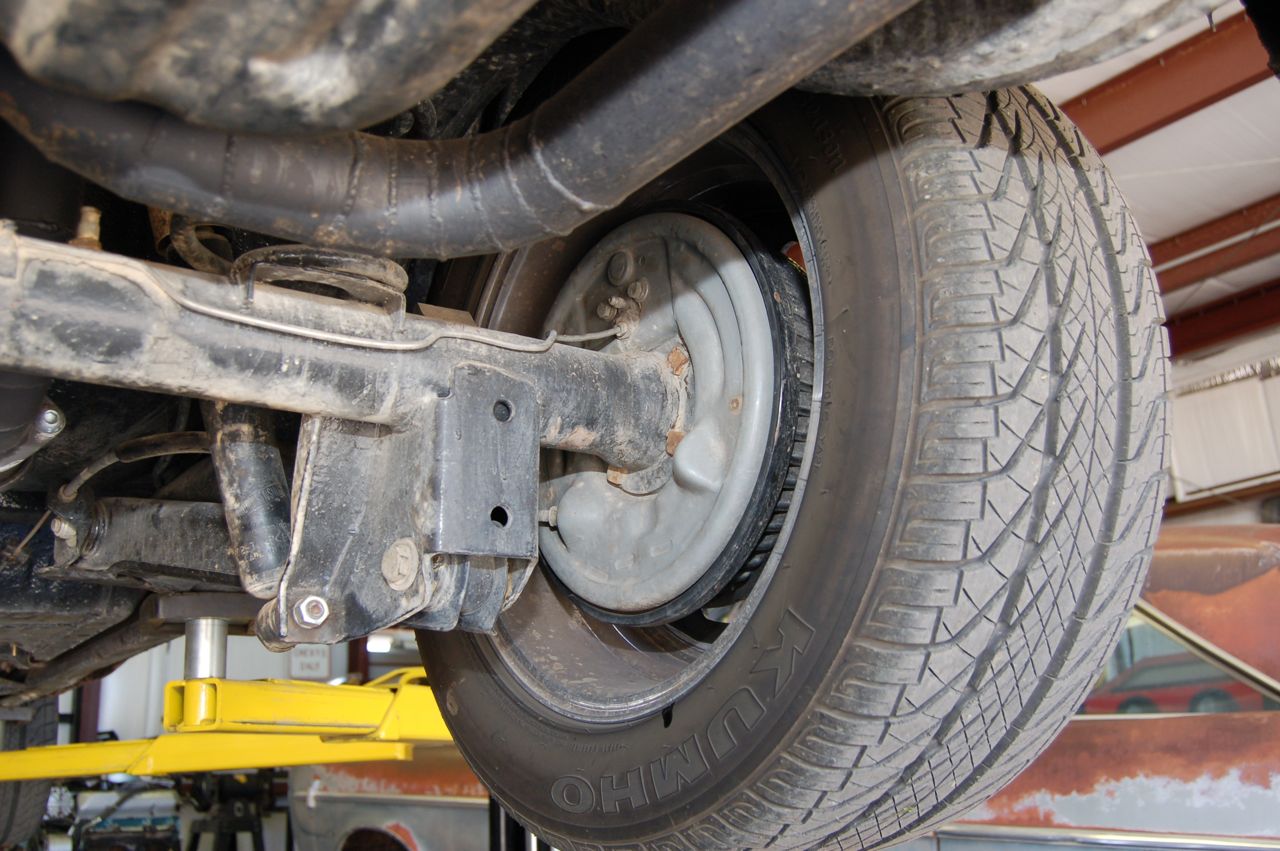 The rear brakes are 11" x 2" drums.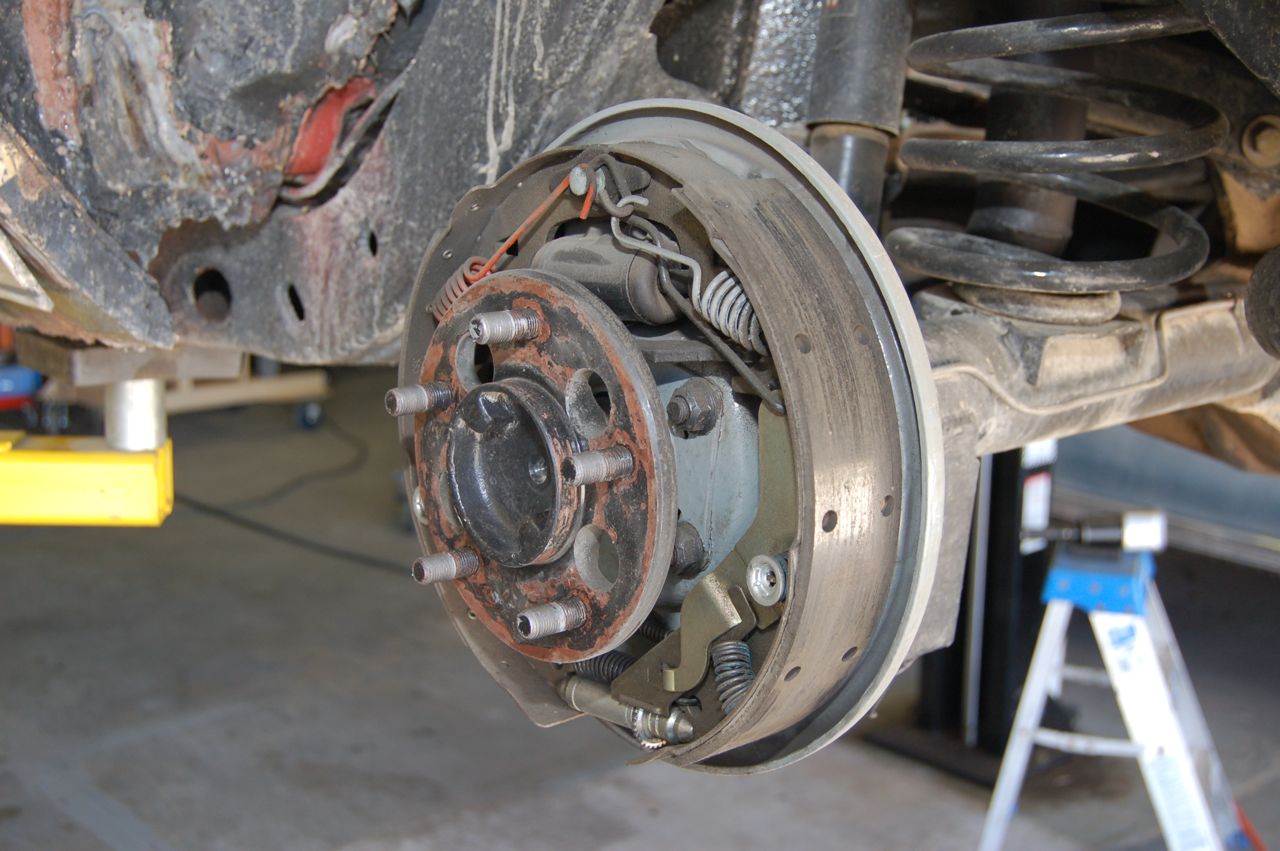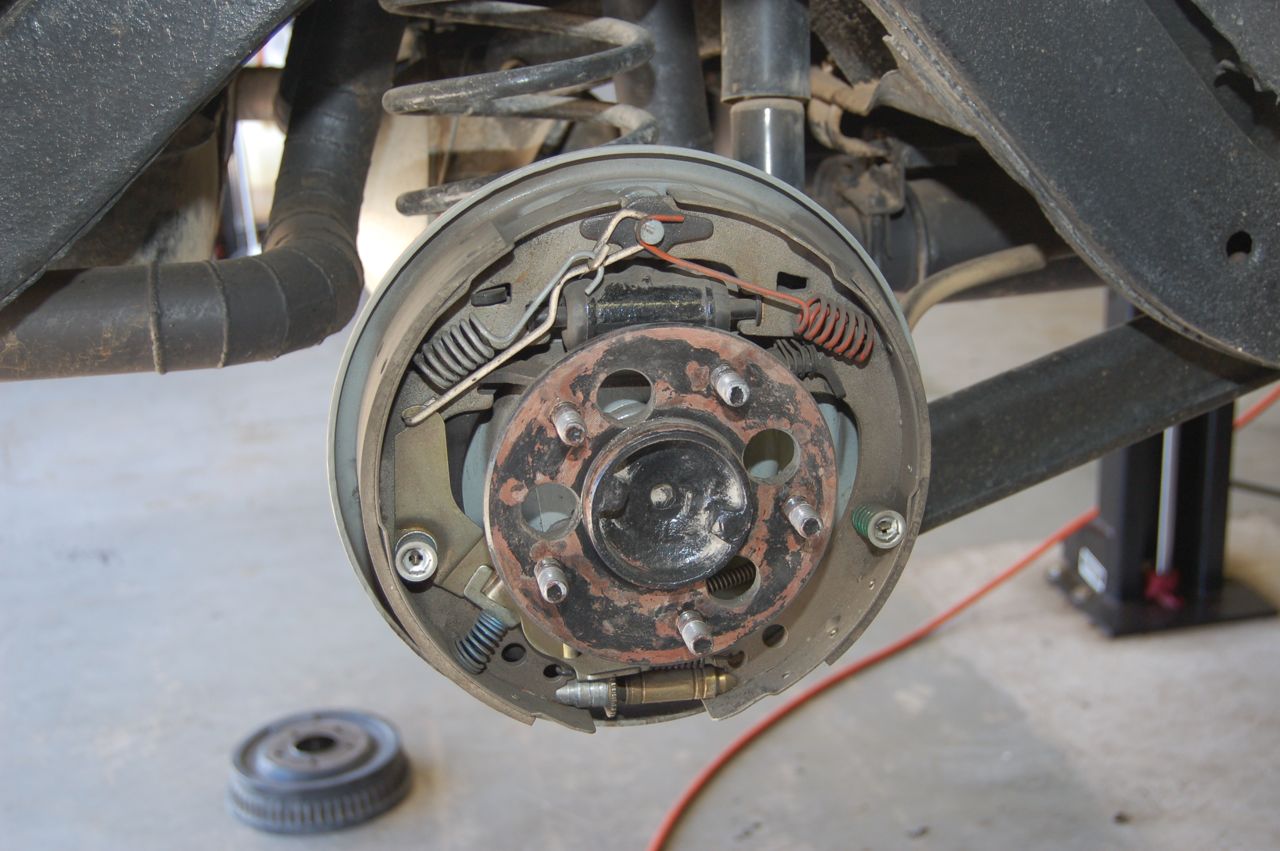 The axle solution I had chosen was a Moser Engineering Ford 9 inch custom made to fit the 71-76 B body. It came replete with 31 spline axles.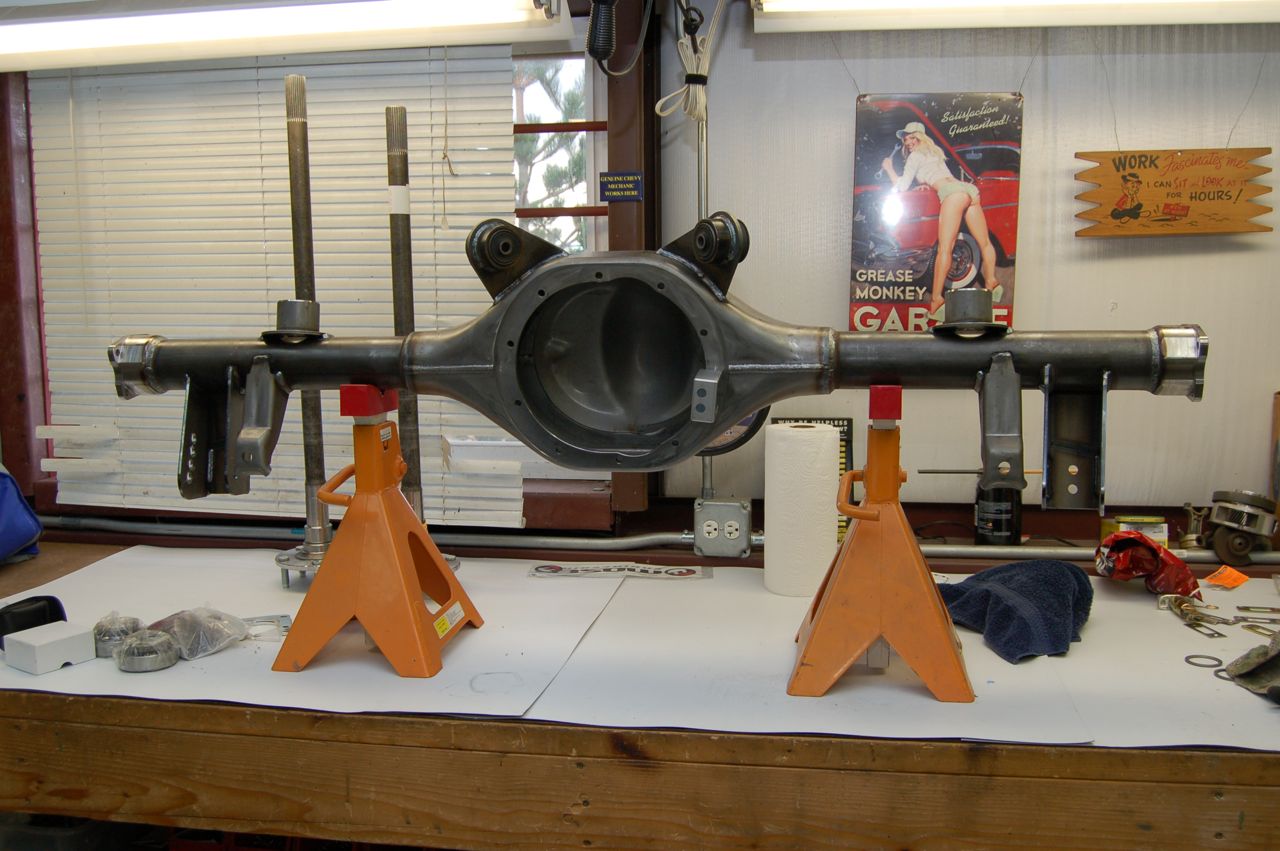 Here's the axle housing. Now for brakes I wanted OEM brakes and had asked if they could make the bearing flange work for my old drum brakes. Moser said no, they do not make that flange for those big brakes. So I asked if they could make '94-'96 Impala SS (WX3)/Caprice police interceptor (9C1) disc brakes fit. They said yes.
Cool beans.
However, there was a possibility of needing a shim, they supplied the shim, but it was up to me to figure it out if I needed it or not. Well since the shim goes between the axle flange and the bearing, installing a set of bearings is a 50% chance of being right. Not wanting to waste a set of bearings. I modeled up the Ford big axle bearing in 3D CAD and 3D printed one out with reduced outside dia. and increase inside dia for a slip fit. Otherwise the plastic faux bearing was withing a few thousandths of the real one.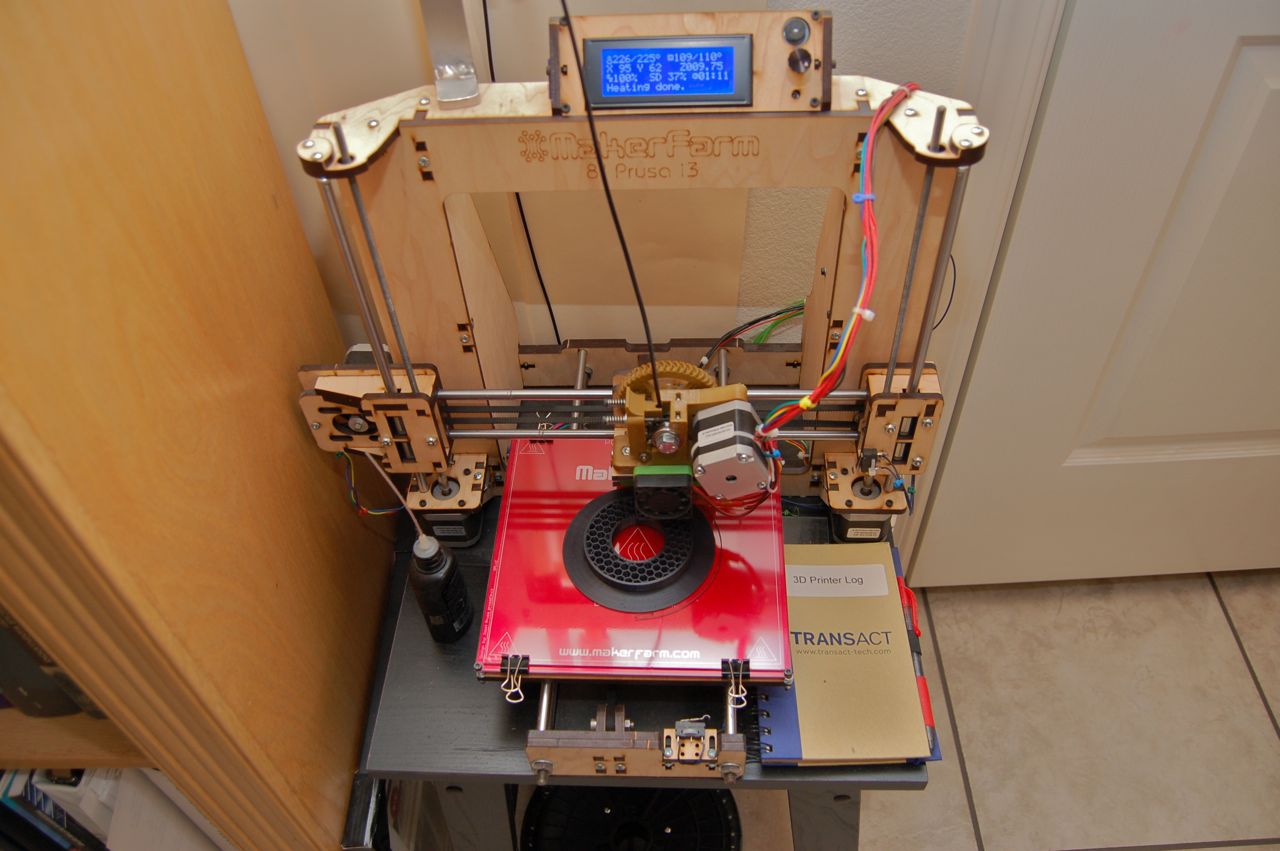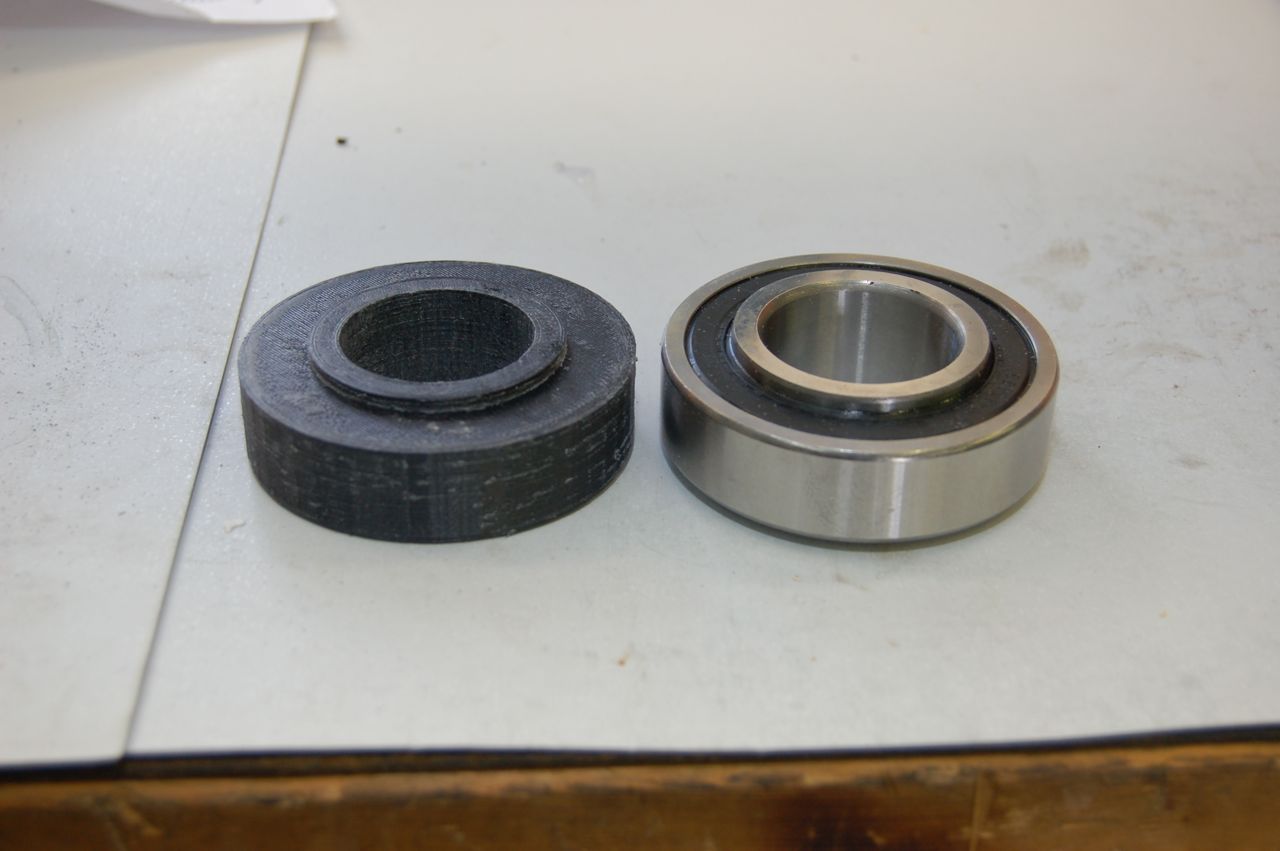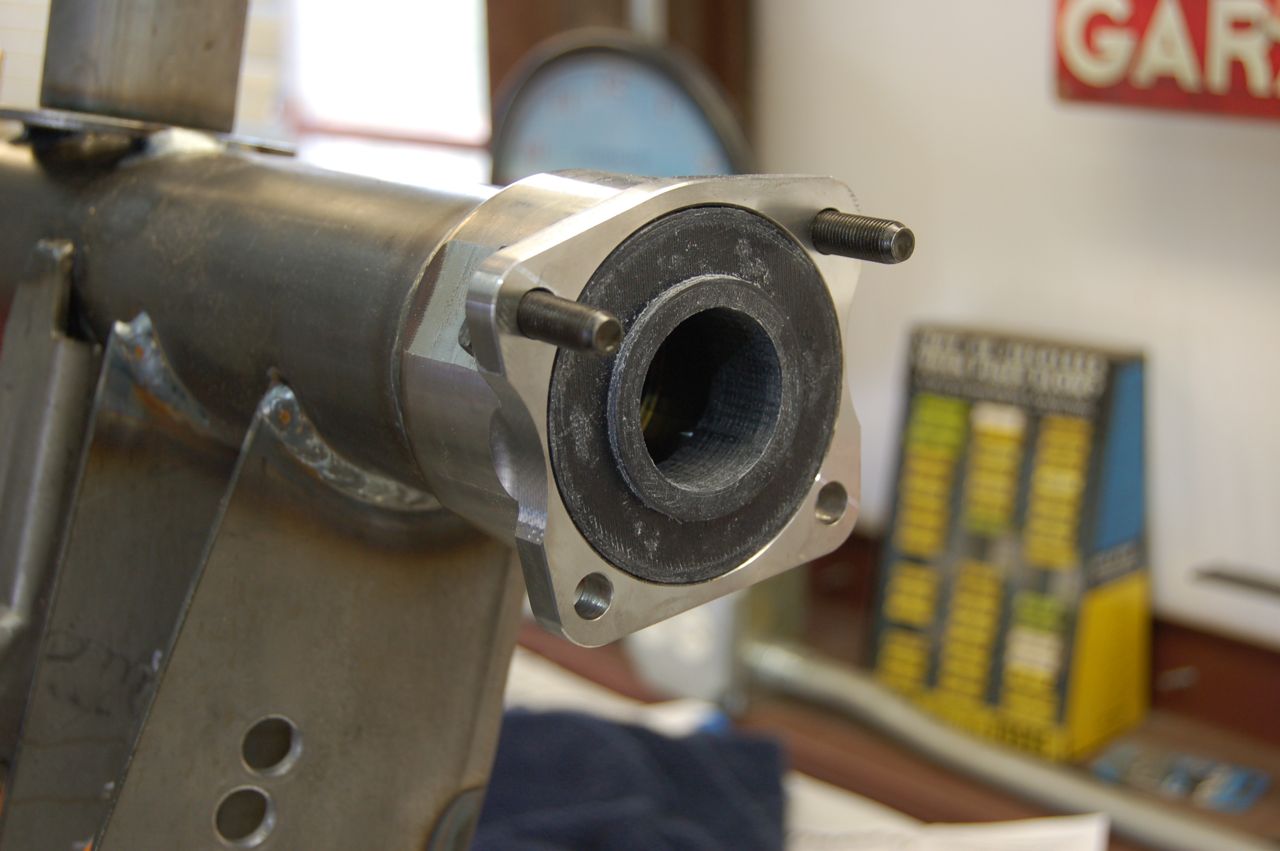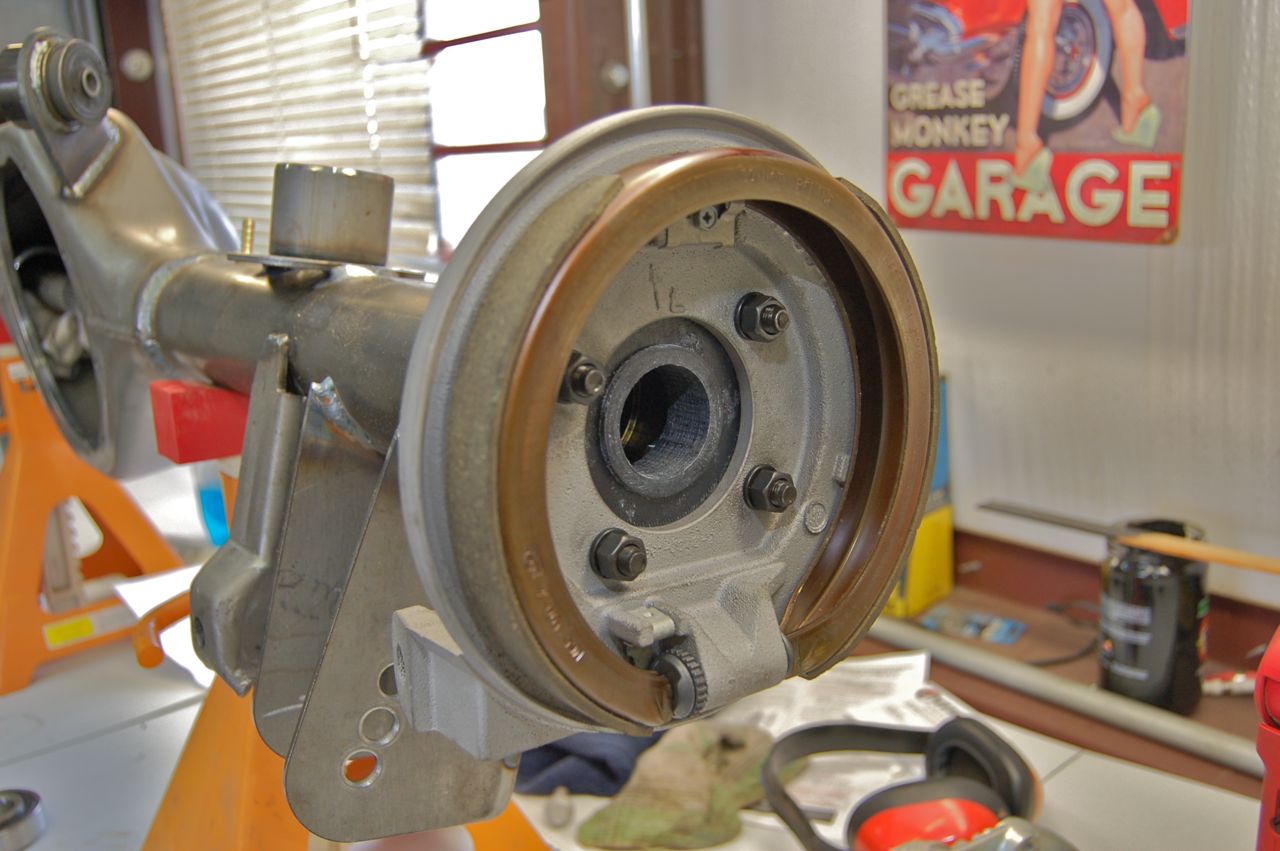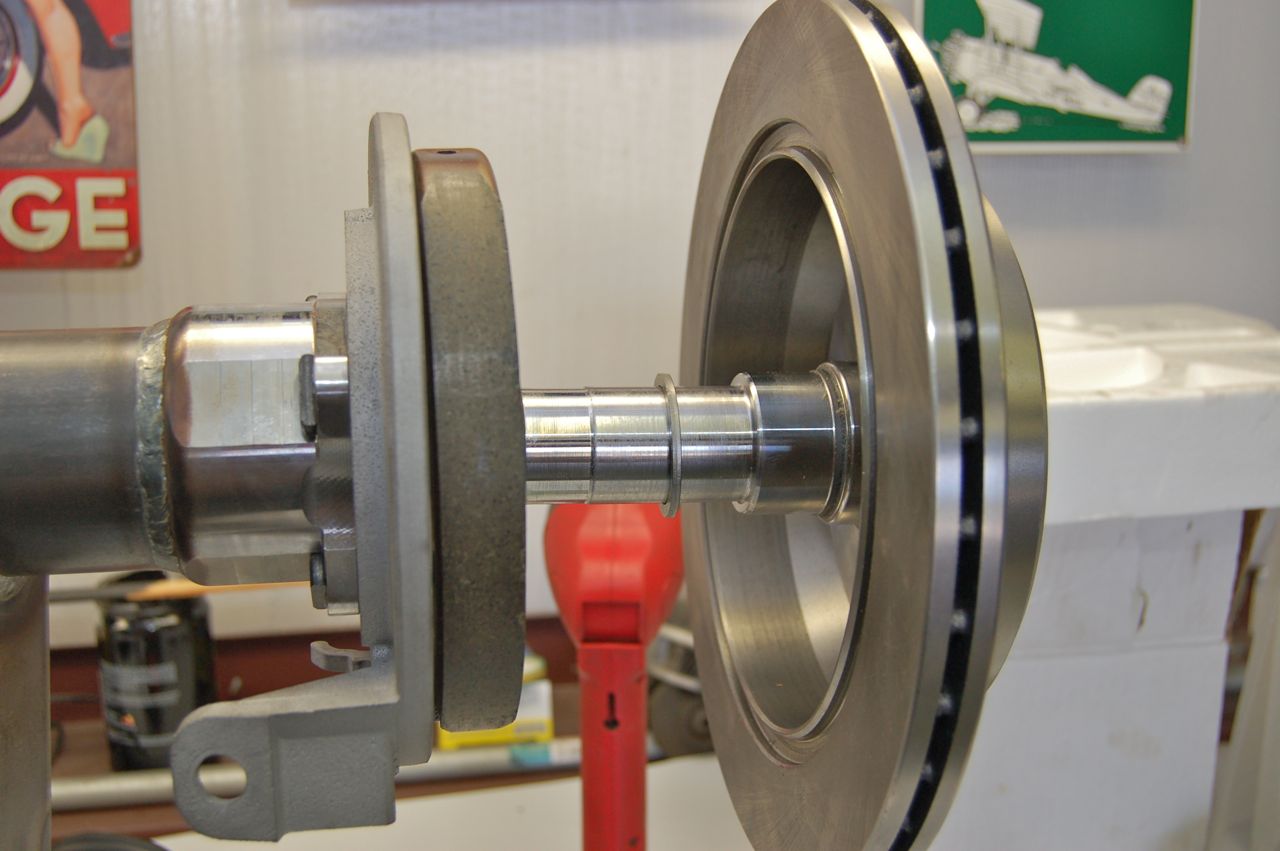 Here's the shim. So I did a test fit with the shim and the faux bearing. Turns out I needed the shim.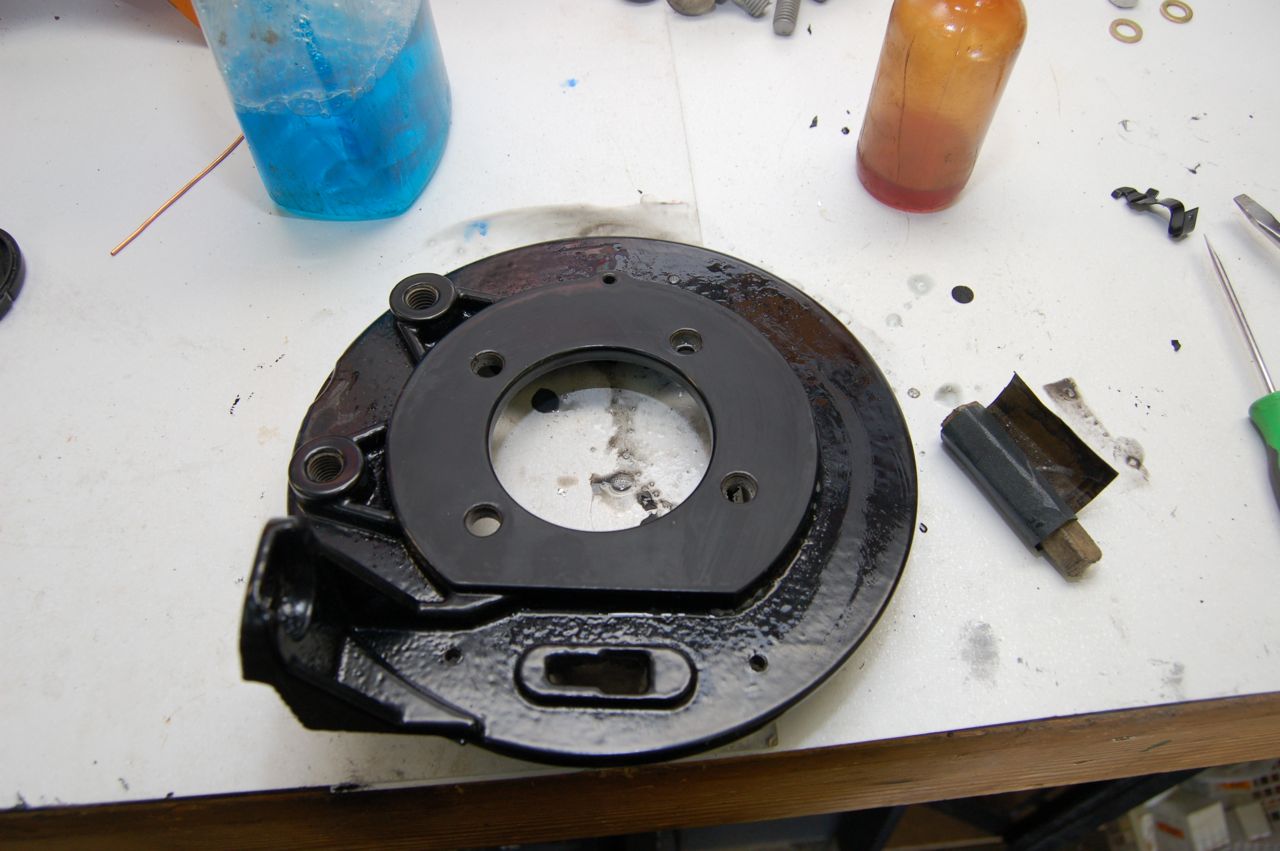 Since GM discontinued the backing plates for the 94-96 full size rear disc brakes I had to locate a used set. This turned out to be loads harder than I thought. Turns out most of these have been crushed or pillaged for other 5 on 5 rear disc brake conversions. But I got lucky and found a set. Next was cleaning and powder coating them.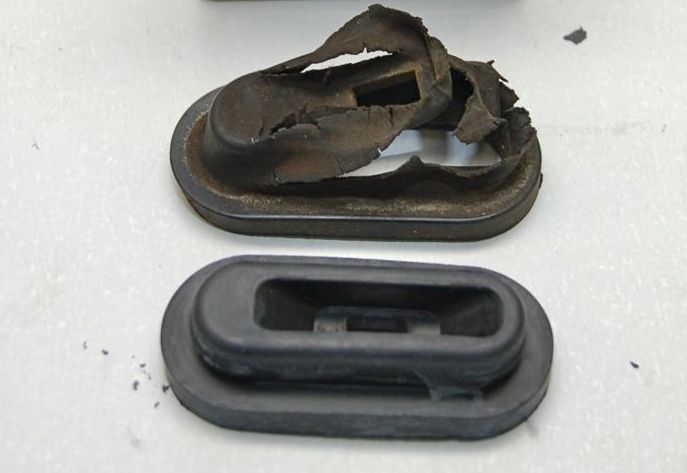 Then rebuilding them.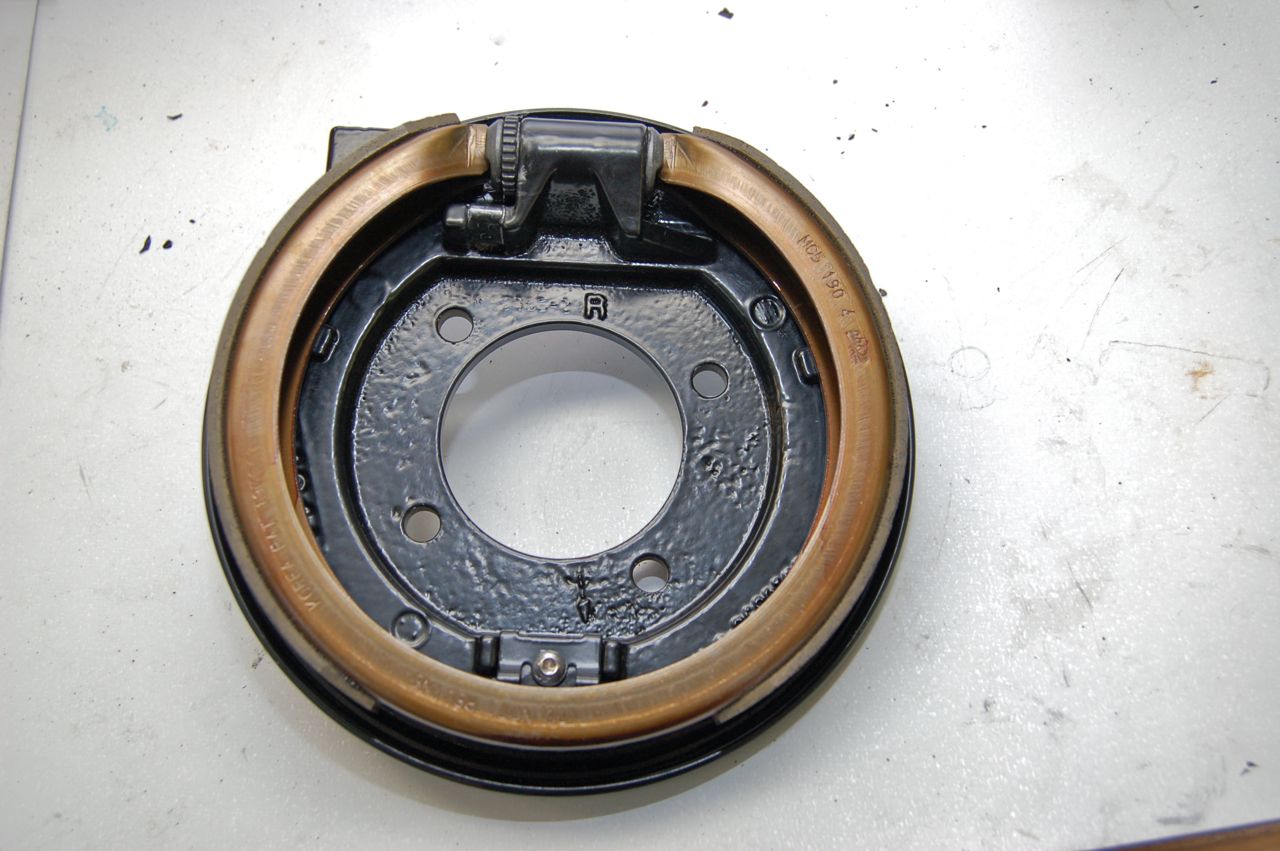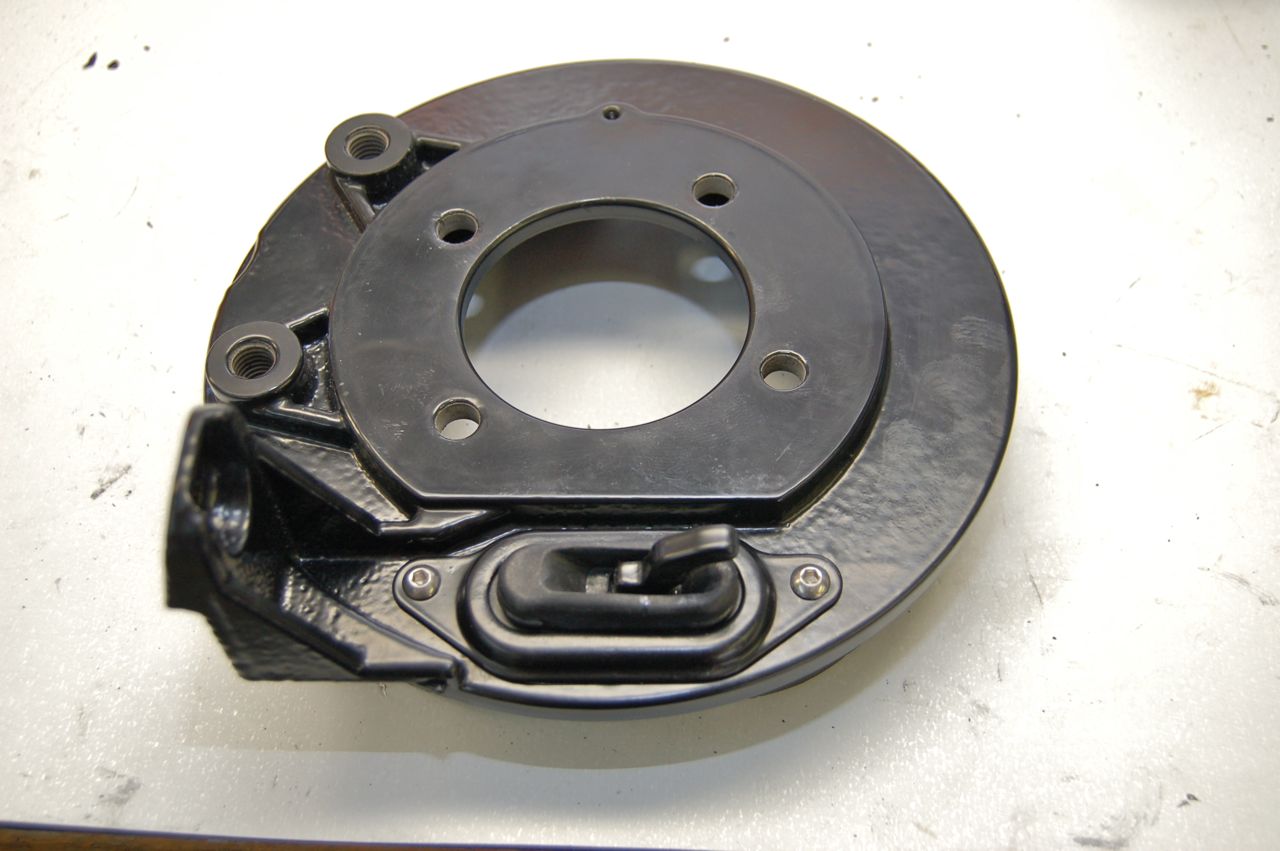 Next problem was the supplied studs. The '73 B body uses 1/2"-20 studs and the '94-'96 are metric. The English/SAE studs wouldn't fit through the rotors on the shoulders.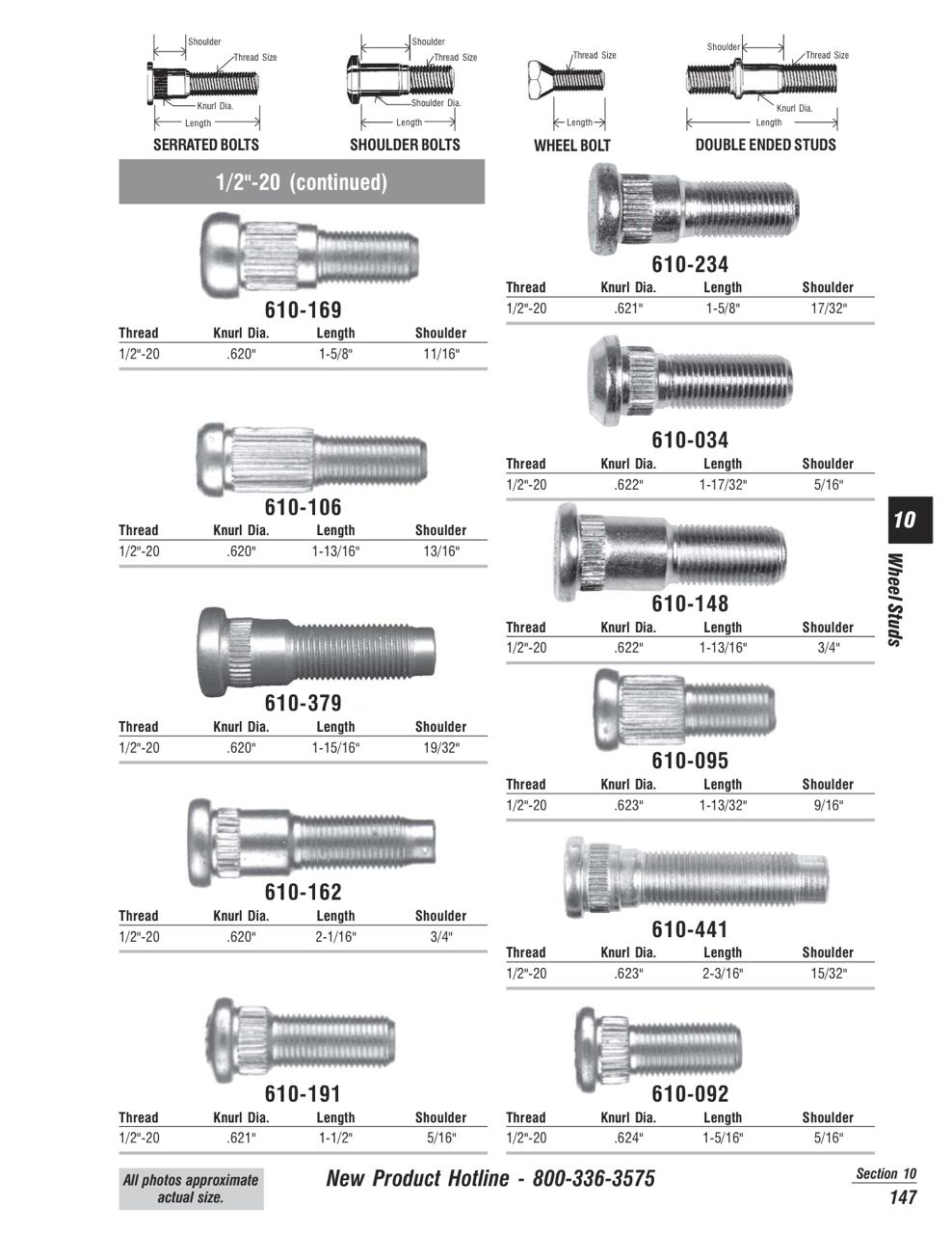 I downloaded the Dorman catalog but couldn't find anything that really would work well.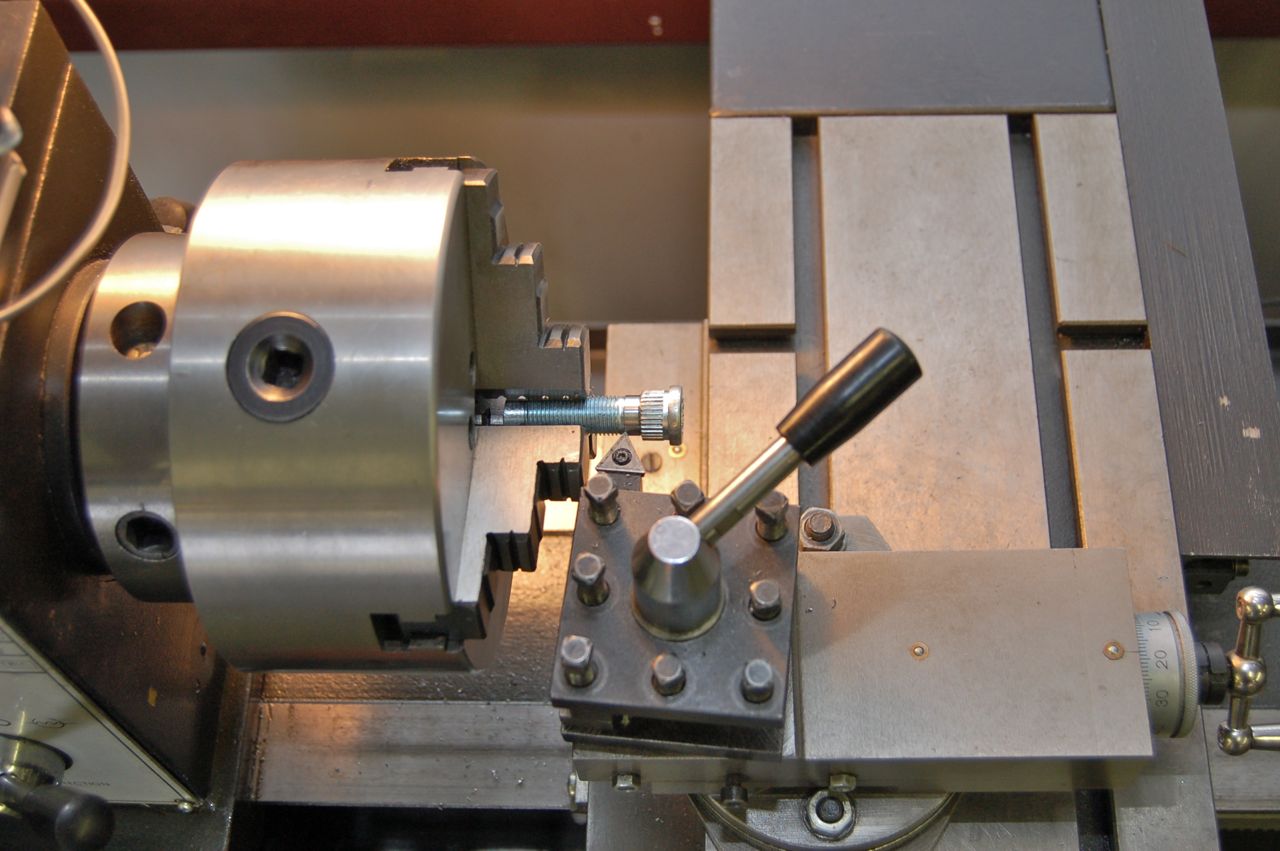 I ended up turning down each shoulder on all 10 studs.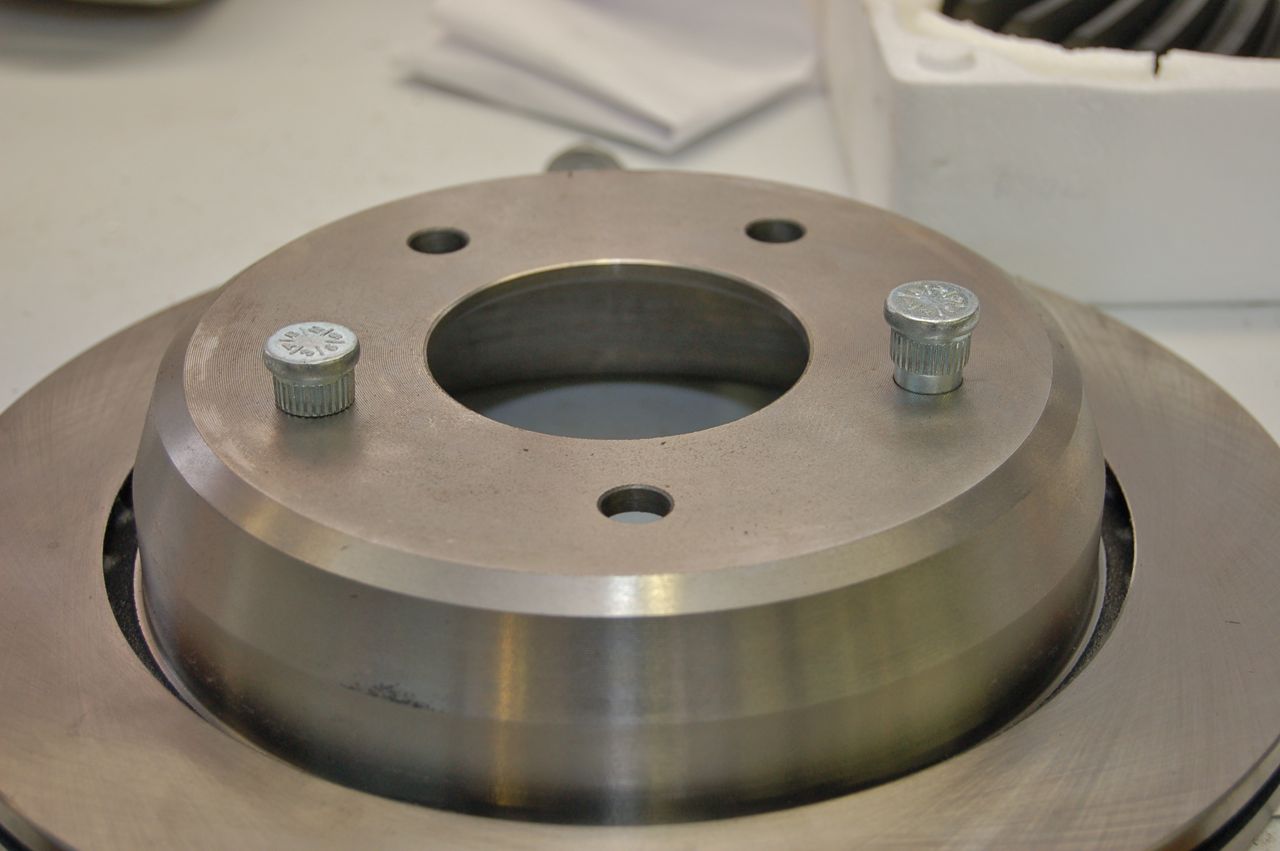 Press the studs back in and the bearings on.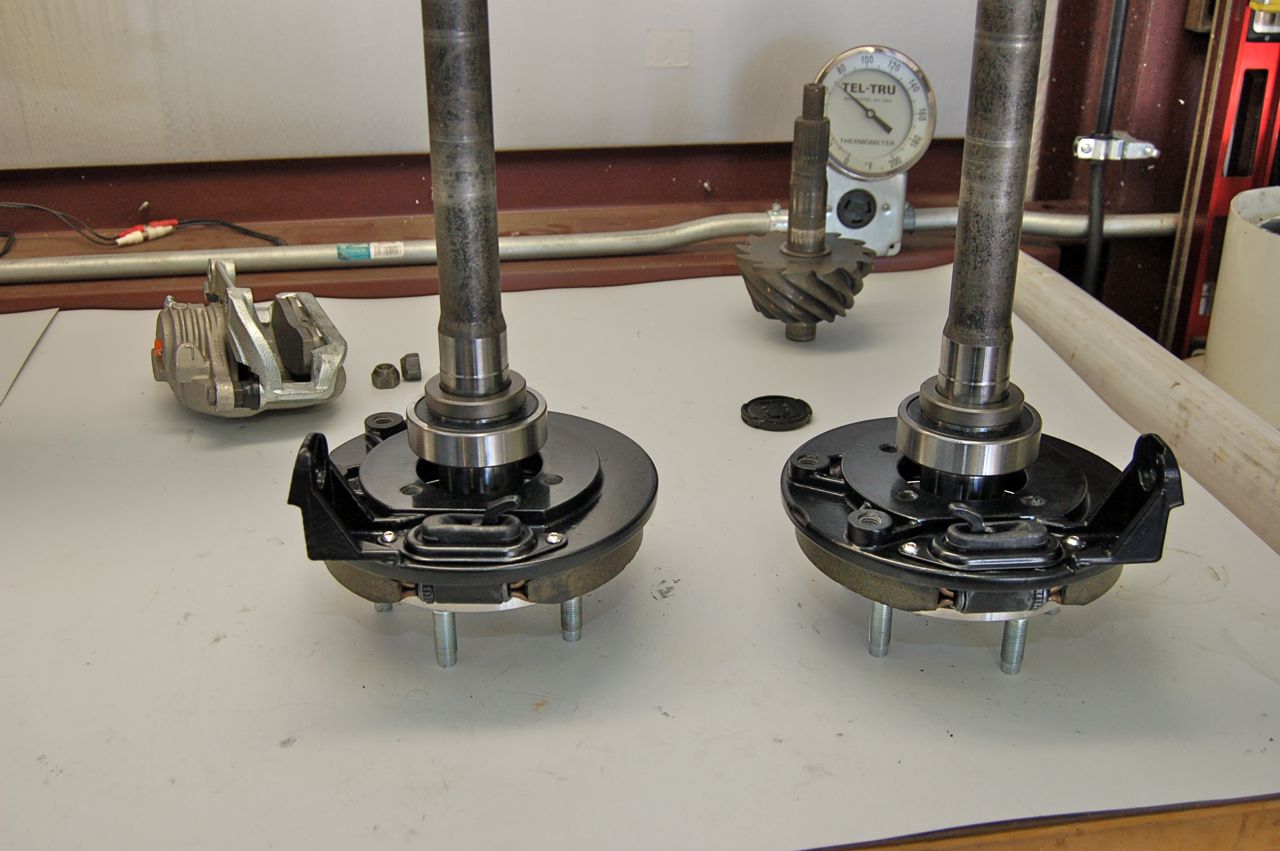 To be continued.
Next up will be installing a differential and gears then setting them up in the brand new 3rd member housing.
Cheers
p.s. If you are having trouble viewing the embedded pictures you may want to try a different browser.