Discussion Starter
·
#1
·
Hey gang.
My name is Matt and I'm an addict....
Addicted to B-bodies!
I post over on the other forum too, although fairly infrequently.
I thought I'd stop in over here and introduce myself.
I bought my '94 Impy new. I've done a few minor mods, but it's still real close to stock....for now. Hell, it's still got the original BFG ZR4's on it. Never seen salt, never will. I'll take this one with me to the grave.
Then there's the recently purchased '95 Caprice wagon. I came across the car by sheer luck, and couldn't pass on it. I bought it from the estate of the old boy original owner who had fallen ill and passed away. The car sat indoors for almost two years, so it needed some TLC. It's like a new one now, if not better. It's still got some garage rash that needs taken care of, but it's a 44K mile car, and it shows. After some fresh tint, side trim removal, and Impy wheels and grille, I think it turned out pretty good.
Before: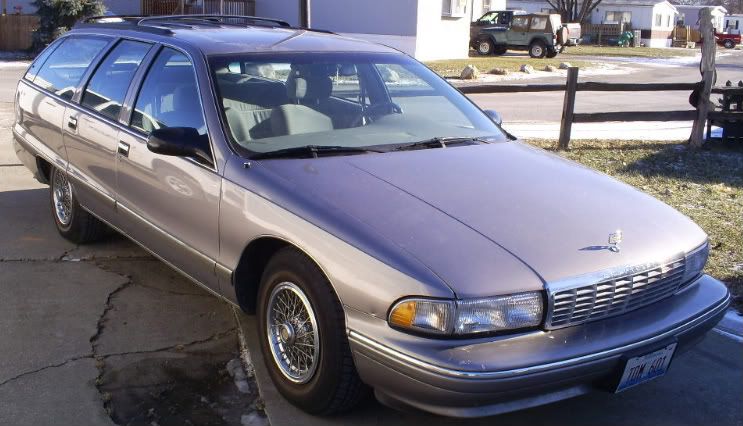 Present: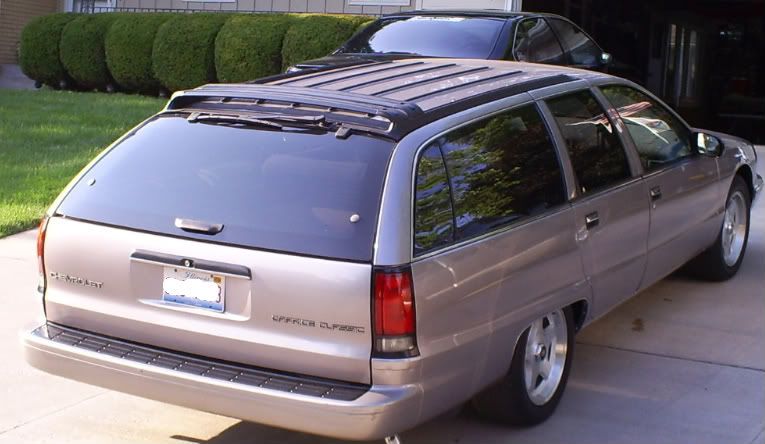 My sometime daily driver is a '94 Roadmaster sedan. It's got an ugly krinkled left rear quarter and some minor body rot, but it's a fun third car. Great for driving in the salt if needed. Now that I've got a company truck, it doesn't see as much use, but for what I've got in it, it's not costing me much to keep it around.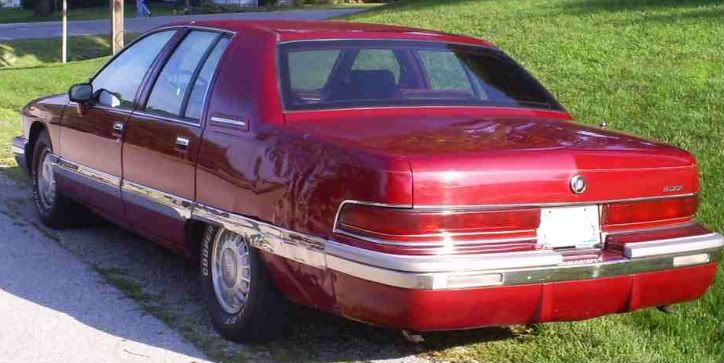 Finally, there's my Dad's two rides in the fleet.
He and Mom drive the DCM '95 B4U LT1 Caprice pretty much daily in the summer. It's got maroon leather, along with some Impy exterior dress. Very clean car.
He's also got a DGGM '96 Impala. He found the car in '99 with 880 miles on it and scooped it up. We put an under-bumper ram air kit on it, along with some engine dress and a B&B Tri-Flo stainless cat-back.
Thanks!!!