As some of you may know, I've been offering LED retrofits for the 7th gen clusters for a little while. I am happy to announce I will now be offering the same service for 8th gens!
Basic retrofit service includes retrofitting high quality LEDs from SuperBrightLEDs.com in your choice of color.
Colors available:
Cool White
Warm White (stock blue-green)
Blue
Green
Yellow
Red​
Note: The stock gauge cluster gets it's blue-green color from a film applied to the gauge faces. Some colors do not show as bright as others. Red and Yellow may appear dimmer than the standard incandescents, and the color may be affected by the blueish film. Other colors, such as Blue will not illuminate the red portions of the gauges, such as the "E" on the gas gauge or the redline on the tachometer.
***For 7th gens, if you would like for me to put in new stepper motors for the cluster as well, please add $10 per gauge to the retrofit price below!***
There are a few options for doing this:
1) Send me your cluster.
I will retrofit the LEDs in the cluster, and ship it back out within one business day (when given prior notice). Price for this option is
$60 plus return shipping
2) Purchase a cluster from eBay
or the like with similar miles to yours, and have it shipped to me. I will retrofit the LEDs in the cluster and ship it to you within one week of receiving the cluster. Price for this option is also
$60 plus return shipping
. This option is best for those who drive their car daily and don't want to go without a gauge cluster for the time it takes to do the retrofit.
3) Purchase a used cluster from me.
I will go to the junkyard and try to find a cluster with as close miles to yours as possible. I will retrofit the LEDs into this cluster, and ship it out to you. Price for this option is
$110 plus shipping
These clusters will be cheaper than an eBay cluster, but it may be difficult for me to find one with the correct miles for your car.
Shipping is to and from 20850 - Rockville, Maryland
Pictures of clusters I have done: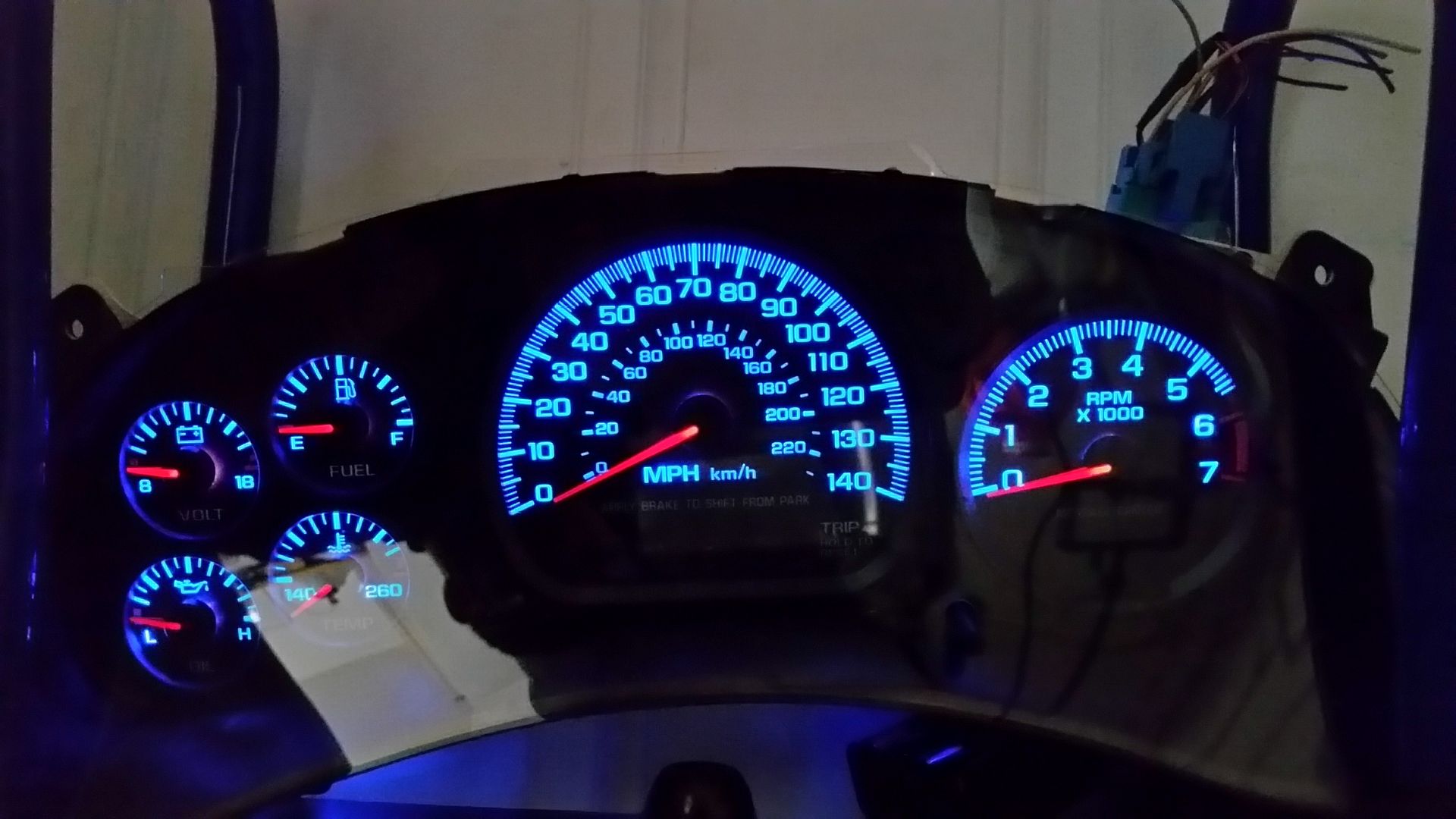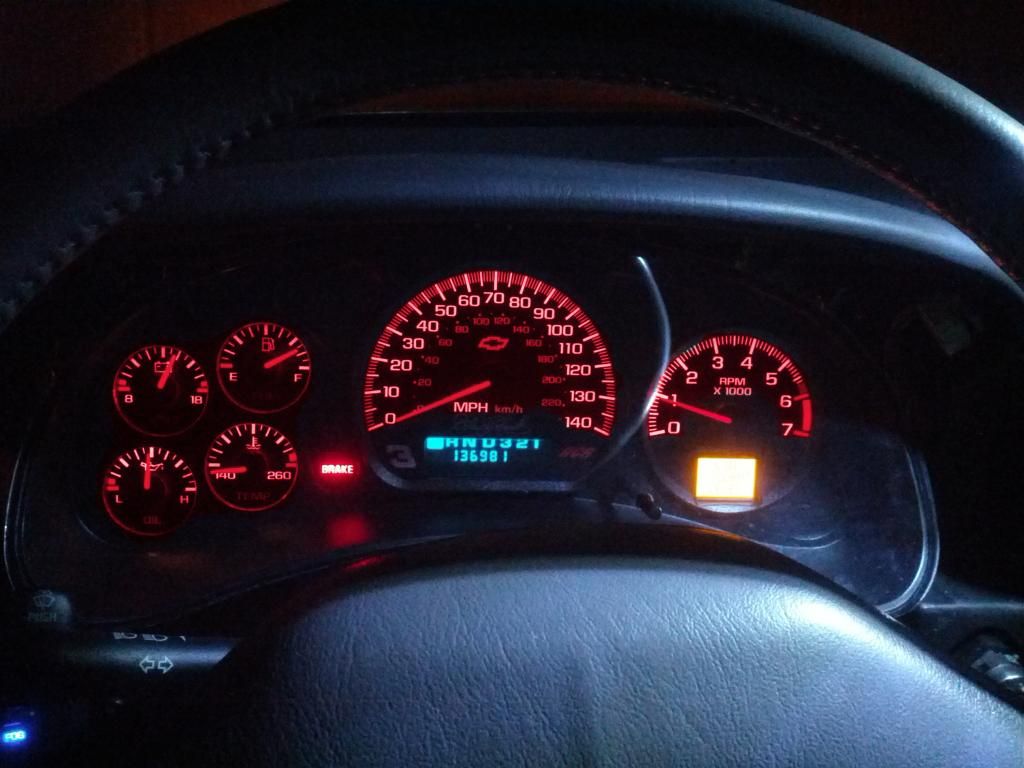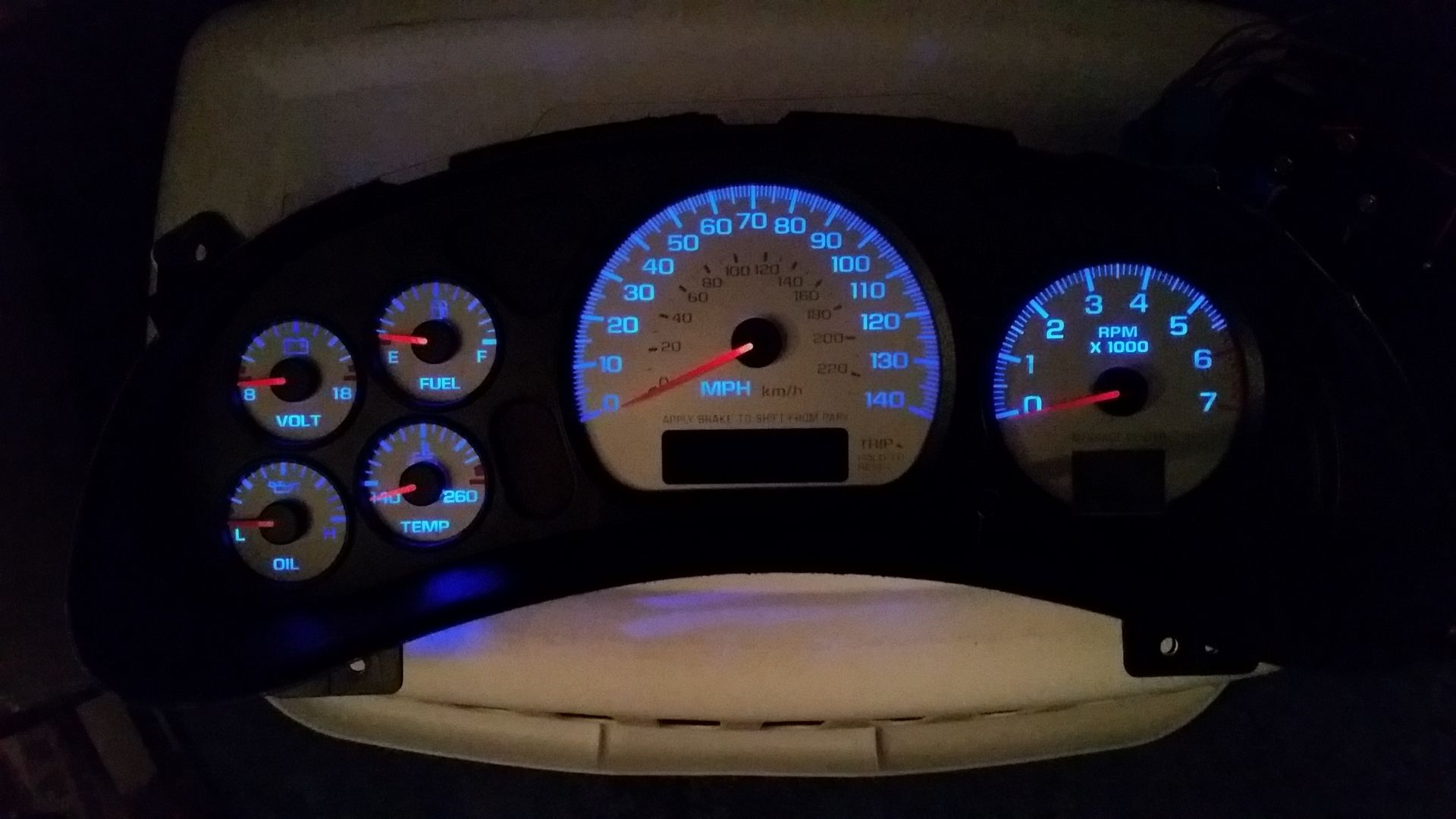 ​