Discussion Starter
•
#1
•
This is how to properly bleed the cooling system on your 3400 engine, perhaps you have no heat at idle, or perhaps you just replaced a component, or maybe just a basic drain and fill. Regardless of why, this is what to do.
First, fill the overflow reservoir to the "full hot" line. Next, loosen the bleeder on the water pump outlet, both bleeders are 7mm.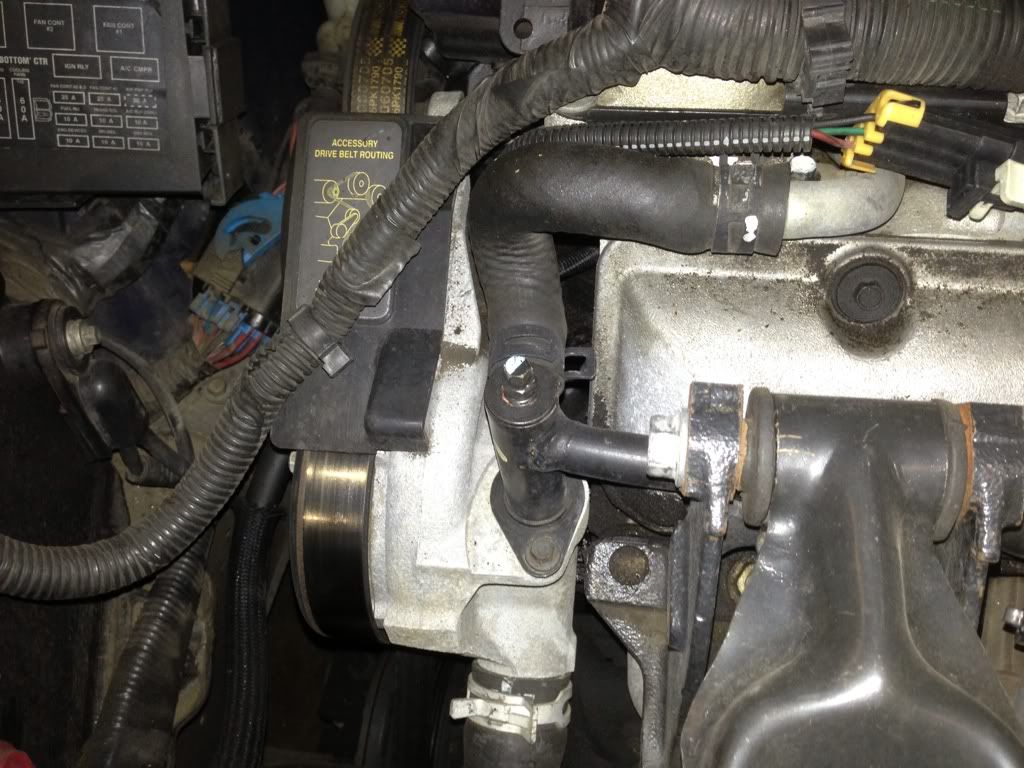 Then fill the radiator till fluid starts coming out of the bleeder, close the bleeder and stop filling. Put the radiator cap back on, and start the car. Turn the heater controls all the way to hot, and let the car warm up to operating temperature. Once warm, open the bleeder screw on the thermostat housing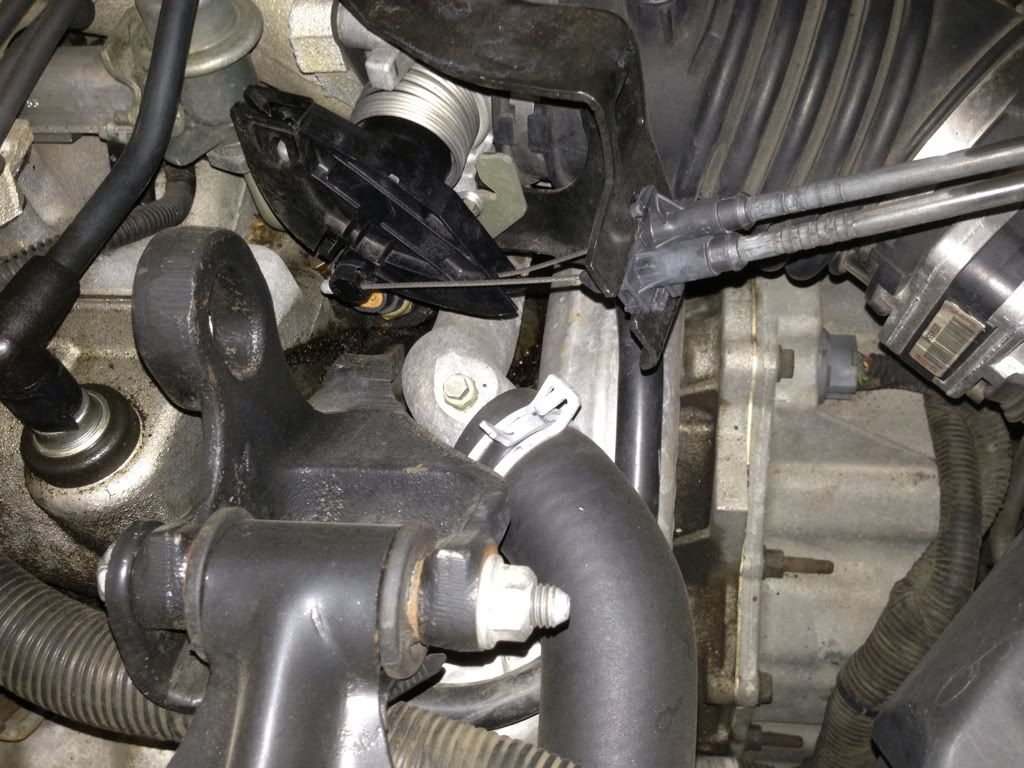 Once air stops coming out of the bleeder, close it.
Leaving the heat on full, drive the car around the block. You should now be free of any air pockets in the cooling system. Don't forget to recheck the level in the overflow tank.