Discussion Starter
•
#1
•
So, uhm I kind of can't help myself here. 3rd post in now and I already have an itch to show and tell, lol.
Just a little backstory to this thing:
I was first given word of this car existing about 3 years ago. A good friend of mine and me were hanging out at his dad's barn one day. I wondered what lay under this huge car cover over in the back corner of his storage barn. "You gotta see this thing" my buddy snickered to me. A friend of his dad was storing a mostly mint 1987 Pontiac Safari wagon in all its factory glory with plans to make it a project car. All I could think to myself is I want this thing. Almost a year later the car comes up for sale.
Needless to say I jumped right on it knowing it was a good solid car in need of some TLC. This is what it looked like after purchase and taking it outside of the barn for the first time in two years.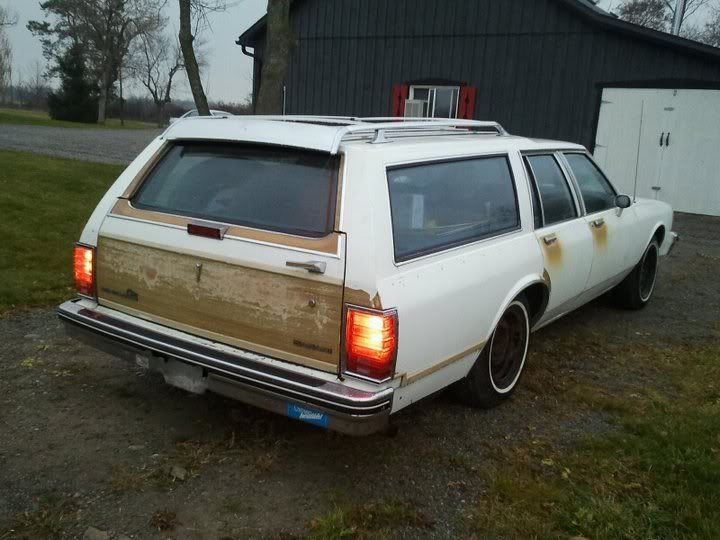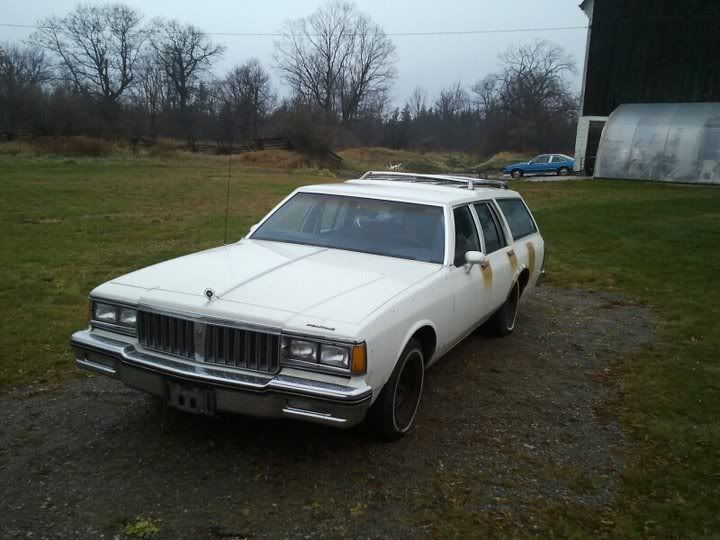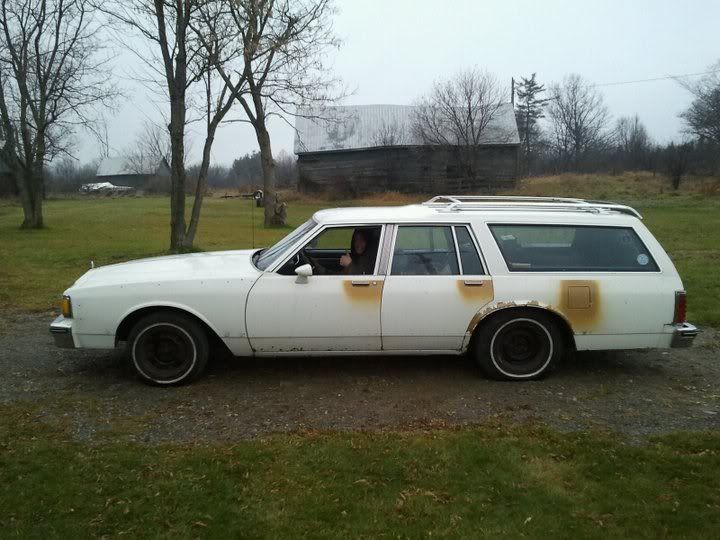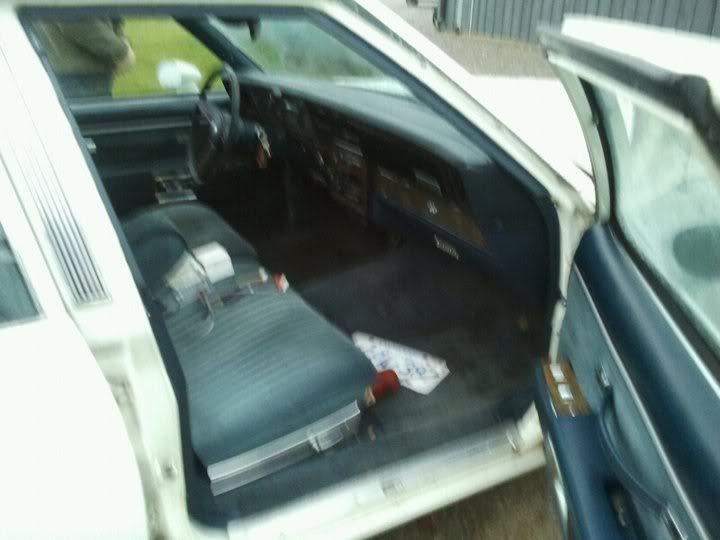 Drove it down the road and it ran beautiful for not really doing much over the course of sitting for 13 or so years. But, you could still tell mechanically everything was stiff and tired.
The worst part was the stock 200r4 that was just about ready to pop.
I thought screw it, it'll be fine(stupid decision) for the next 10,000 km that I need out of it before I can afford to take it off the road and get a strong transmission into it. I took care of the old brakes, replacing all the old worn parts and servicing everything. Changed the fluids and did a tune up. Ran like a champ until disaster struck...