Discussion Starter
•
#1
•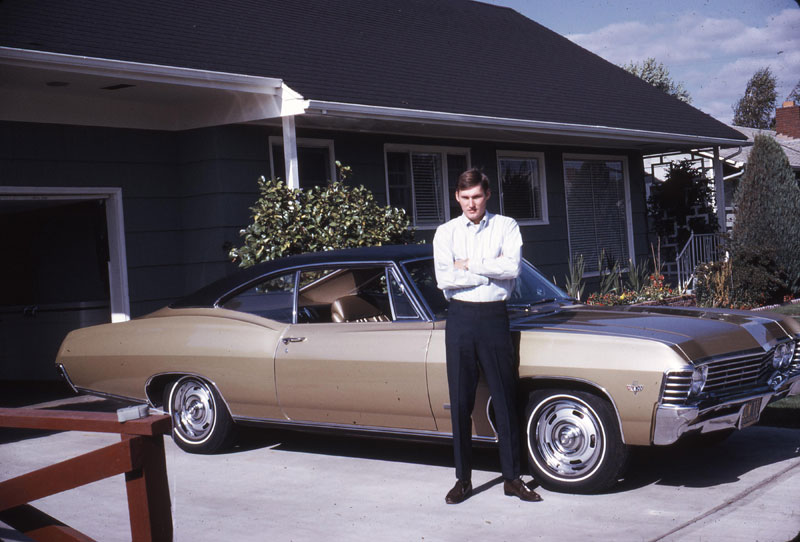 1967 Chevrolet Impala SS427
In '67, with Chevelle sales soaring on the SS 396's muscle reputation, Chevrolet concluded that high performance could help to sell big cars. This led to the Impala SS 427.
To understand the SS427's role in the product mix, it's important to remember that the Chevelle SS 396 was more than a Malibu with Super Sport trim. Malibus were not available with the big Turbo-Jet V-8, while SS 396s came only that way. That made the SS 396 exclusive. Its real job was establishing a high-performance identity that would spur sales of the less costly Chevelles it resembled.
Similarly, the Impala SS 427 was intended to be an "image" car, though one of larger proportions. While the 427-cid engine was made available in other Chevorlets, only the SS 427 came with a full assortment of muscle-car goodies. They included special badges and engin call-outs, a Corvette-inspired power dome hood, larger wheels, a stiffer suspension and standard red-stripe tires.
When first introduced, SS 427 features were optional for two body styles in the separate 1967 Impala SS series. Regular Super Sport equipment included vinyl-clad Strato bucket seats, black grille finish, wheelhouse moldings, black lower body and deck lid accents, badges and specific wheel covers. A second option, coded RPO L36, turned the SS into an SS 427. This $316 package included the SS 427 trim and a 385-hp 427 Turbo-Jet V-8.
Ordering this option required the buyer to add at least the heavier-duty M13 three-speed manual gearbox. For additional go-power, an M20 four-speed or Turbo-Hydra-Matic could be specified, as could a more powerful 425-hp engine. Out of a total run of 76,055 Impala Super Sports, only 2,124 were SS 427s.
Viewing any SS 427 as a muscle car depends on one's definition of the species. The '67 version was road tested at 8.4 seconds for 0-to-60 mph and 15.8 seconds for the quarter-mile. That's just slightly slower than a 1970 SS 396 Chevelle with 350 hp, which isn't bad at all for a full-sized Chevy.